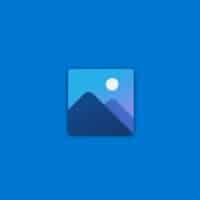 Microsoft Photos Download
Microsoft photos is a digital software that enables you to edit, customize and keeping in track with your photos and videos. Your media is well organized in albums and folders.
Microsoft Photos is a software that collect, stores and enables you to do more with your photos and videos. It helps you to organize your photos and videos in a presentable manner that is more appealing. It also has tools for editing videos and images too. Microsoft Photos organizes you videos and photos in collection, album, folders etc. It sorts out your videos and images and group them accordingly.
Microsoft Photos has a collection which includes all photos and videos in order of the date they were taken. This feature helps anyone looking at your media to know exact date and time it was taken. There are albums which you can create manually or automatically. The automatic one works by selecting videos or photos with certain characters and place them in a single album. The album has tag names for easy retrieval. Furthermore there are folders contained in albums. Them are more specific and narrowed down to what it contains.
In addition, you can customize your photos and videos using tools contained in the software. You can change and edit backgrounds of images. You can also add music effects on a photo. More amazing is the fact that you can create a video using video editor. You can further add music effect to the sliding photo video you've created. There are more amazing features like the animators which really enhance photo designs. The make up tools really enhance appearances on the photos. You can edit your photos to appear more old than they really are.
Microsoft Photos syncs your media files meaning you can access them on any device. You can upload photos and videos to it from camera or any other external storage device. The users can save their photos and videos iCloud making them safe from losing or deleting unknowingly. The users can update the software frequently to upload up to date features that meet their demands. You can even create collages and compare your photos on multi view. The one drive keeps your photos and videos synced to ensure all of them are well saved and stored.
Microsoft Photos has an easy to use interface. It is also summarized to avoid many and unnecessary information. Any user is able to navigate through it with ease. It has make up features. They help edit our photos and even add some drawings to them. Each photo and video has a timeline which shows when it was taken. This really helps to keep memories and history of one's life. You can easily get in touch with your past memories with ease. The search bar helps easy retrieval of the album or folder in case there is bulk of media files.
Furthermore, Microsoft Photos is integrated with OneDrive, hence you can save your photos and videos on one drive and sync them. This enables you to access them on any device. It's inbuilt features help edit and customize your photos and videos in a pleasing manner. This software comes already installed in windows 10 devices. This means you don't include extra charges to access it because it's already provided. You simply need to log in using your Microsoft account and experience the magic of this software.
However, Microsoft Photos is only available to windows 10. This means it cannot work with other operating systems or other windows version. You cannot access nor use the software without a Microsoft account. The software provides basic and simple editing tools. This means it is not an appropriate to users who need more advanced editing features and tools. You can not use this software on it's own without integrating it with other Microsoft applications to achieve desired outcome.