Advertisement
---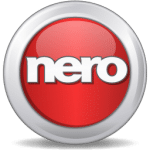 Nero 2019 is a highly advanced disc burning and media management suite meant for Windows. It is for professional users, who demand ultimate reliability, security and control. With the help of this software, you can easily duplicate and create original CDs.
Software details
---
Software description
---
With the help of different interrelated applications the latest version of Nero CoverDesigner all of the media based files. It means that you can rip audio tracks easily from any disc and later convert files into some popular and fascinating audio formats. The best thing about this converter is that it works very fast. Within three minutes, you can produce a copy of an audio CD. There is no significant difference in the quality and content to the original source. You can convert files into different formats, such as APE, FLAC, AAC, MP3, etc.
Nero Platinum is one of the oldest and most renowned CD and DVD burning software used for burning files such as movies, music, documents, among others to CDs and also to DVDs. Nero's first release was in 1997 by a company called Ahead Software, which is now called Nero AG. As a marketing strategy, a limited version of the software usually came bundled with new DVD and CD-Rewritable drives. A fully functional version with unique features is available for sale in many office supplies and electronics shops and online on their website. Nero users can add data, video, or audio to discs or even use the app to copy contents of a disc to an empty disc.
Users can also use Nero software to create bootable CDs, create discs using ISO images, rip audio CDs, among many other cool features. Nero AG continues to make new versions of the Nero software with new features to help you make the exact disc you want in a simple, straightforward process. Grab your copy today.
Nero software is designed to automate and simplify the process of copying, ripping and burning multimedia files on optical disks. The optical disks it supports include CDs, DVDs and Blu-rays. You can use the software to transfer photos, audio and video files without altering their quality. Nero also enables you to convert your files from one format to another and can be used to transfer the files to mobile devices, hard drives and many other storage devices. The software uses 256-bit encryption and SecurDisc 4.0 technology to prevent unwanted access and supports the simultaneous use of up to 32 optical disk burners.
It has various audio and video enhancement features that you can use to make your creations better. Nero also enables you to organize, stream and download your multimedia files and using Nero Cover Designer feature, you can create covers for your burned disks to make them more appealing. Using Nero software is easy. To use it, you should first install and then launch it. Upon launching it, a new window with self-explanatory options for data creation, manipulation and transfer will open. You can click on your desired option and follow the explained step by step process that follows.
Security
It is worth mentioning here that the security features of Nero are exceptional. You can burn any sort of data disc like, Blu-ray, DVD or compact disc with the SecurDisc Technology. Through this technology, you can add digital signature and protect your disc with a password so, that users can verify their identity and then use. Isn't it a great advantage for you to store important data without any identity theft or tampering dangers?
Nero Options
As stated above it's a complex disc burning and media managed suite. One annoying feature is that there is no special window for the four main areas of Nero. There is a just a launcher screen. You can find Blu-ray player, Nero Media Browser and Nero MediaHome under the button Manage and Play. In the same manner, you can find Creative Content, Nero Recode and Nero Video under the Edit and Cover option. At Rip and Burn, you will find Nero Express and Nero Burning ROM. While under Backup and Rescue, you will come across Nero Rescue Agent and Nero BackItUp. In the latest version, you will need to download Creative Content and Nero BackItUp separately.
Backing up and Storage
For back up, you can make use of different sources. Use the local storage or the online storage carrying a limit of 5 GB. It's totally up to you how; you want to store your data. Yes, we agree here that the 5 GB limit is quite less if, you want to store a huge amount of video or audio data. To manage the backup storage issue, you will need to pay a monthly or yearly rent. The backup target, device and price are listed on the official Nero BackItUp website. Nero has managed to follow the changing trends in a smart manner, by allowing different storage options apart from the DVDs and CDs. Different mobile devices and new features are available for the iOS and Android users.
Final verdict
Without any doubt, Nero is an all-rounder. You can manage different types of media files with the help of this sophisticated manager. Nero manufacturers have taken the developments seriously, by working for the mobile users. It's not that simple, as it takes a lot of hard work to deliver satisfactory, reliable and productive entertainment solutions.