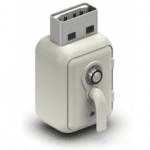 O&O AutoBackup As a computer user, recovering the database is an important task for you. So, your computer should have utilities to be robust concerning backup and recovery.
In this sense, you can use O&O AutoBackup software in order to synchronize automatically and backup selected folders and files from your computer.
O&O AutoBackup is the perfect software to backup all your computer data fast and automatically. For instance, if you are running a small business and want to backup data to an external location, then the backup program not only helps you copy and save the original files but also updates the files in case you have made any further changes on the go.
This process is automatic, and the user does not need to bother about these file changes.
Additional features
Always update the data using auto synchronization.
Compatible with all Windows platforms including 7, 8 and 10
Customer support is available in various forms.