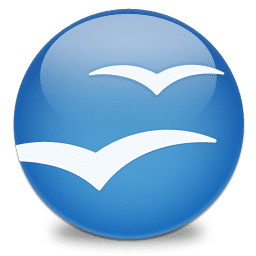 OpenOffice is a suite of programs that encompasses word processing, spreadsheets and presentations as well as a powerful database application. Compatible with Microsoft files as well as many documents created with other office apps.
OpenOffice stands out as an attractive solution because of its free nature. Users can download and install it onto as many computers they need; its license allows it to be used commercially, domestically, academically and publicly by both businesses and individuals – even making copies available for family, friends and employees to use freely.
Apache OpenOffice is similar software to Microsoft office in terms of functions only free. The software can be used as an alternative to creating and opening documents in different formats. Such formats include the DOCX, DOC, PDF, and XML as well as its own formats it uses such as OpenDocument and ODF and many other formats. The key difference with this app is that, unlike other software of its kind, OpenOffice an open-source project. This means that anyone can modify the applications' source code freely and share with other users the modified version.
FEATURES Presentation
OpenOffice contains a tool similar to MS Office that allows the user to prepare a presentation for a project. It makes your explaining better and generally the experience without having to pay a single cent to anybody. OpenOffice makes your work and explaining to other people look more professional and its better to understand.
Word and calculator
The software is capable of creating documents and save them on its own. It can save these documents in a wide range of formats or even open similar formats from a different source. Some of these formats include the DOC, DOCX, PDF, XML, ODF, OpenDocument and so many more. At the same time, the program is able to prepare and open tables in the form of rows and columns. Just like in excel it has calculating tools as part of the package.
Base and drawing tools
Whenever you have a project that needs the vector drawing technology you can use the OpenOffice software. It's easy to measure and put across all dimensions to create something clean and easy to understand. With the base tool, you are able to record data in a more organized way. You can create take huge tones of data and have the power to record and plan better. With the guidelines from this tool; Base, the simplicity of arrangement makes it possible for anyone to understand your works without any problems.
Privacy and security
The fact that the OpenOffice is an open-source kind of software makes its very vulnerable and possible threat to your data. Even so, it's only the modified version of it that can be risky to use. With extra tools such as browser, which is not available in the original version, your data may be at risk. So long as the sourcing of the software is trustworthy, which means the original version has not been tampered with, the software is perfectly safe to use.
OpenOffice may not have better tools such as presentation than other similar software like Microsoft Office but it's a nice alternative to anyone who does not need all the features. After all, the software is free with no later payments necessary for you to keep using it. It is easy to use, with a friendly interface so anyone with the basic knowledge of similar software will have no problem using it. OpenOffice is compatible with basically any Windows OS version. Whether it's Windows 7, 8, 81, and 10 with 32bits and above, to the earlier vision such as Windows Vista and XP. There is also an available version for Mac OS.