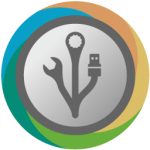 Paragon Hard Disk Manager Download
Paragon Hard Disk Manager is a program for easy and reliable hard drive partition. The software has facilities that allow you to create, delete partitions, format makes them inactive active or hiding.
The software works efficiently with HPFS Linux Swap Ext2FS FAT16x NTFS FAT32x FAT32 and FAT partitions. The partition software lets the user to resize partitions all of the specified types, convert to FAT32 without losing data in NTFS and FAT16 to FAT32 or FAT and vice versa; You can copy/move partitions all of the above types. One of the notable features of Paragon Partition Manager is that if the program detects any corrupted sectors the software will make necessary adjustments to move or copy partitions. This software can easily handle large hard drives (greater than 80 GB). Paragon Partition Manager integrated security facilities to guard partitions against general system failures when you modify the partitions.
The highlighted features of the program:
Change the properties of the partition: convert file system, change volume label, assign/remove drive letter, make active/inactive, hide or make it open
Reallocate disk space between volumes
Copy the disks or partitions
Create backup archives data and system to a network or local disk before performing any vital operations
Boot from partitions, restore disks or Recovery CD, as well as terminate any transaction with sections in the case of user error
Quickly browse Ext3, FS, Ext2, NTFS, FAT32, FAT or partition, copy or edit directories and files using the file managing facility (it is an inbuilt application)