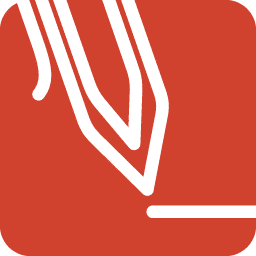 PDF Annotator is a professional application that helps you add comments and annotations to PDF documents. It is a resource-efficient tool that does not lower system performance. It is user friendly software that helps with adding comments, text or images to existing content. You can use it on Windows based PCs and tablets.
PDF Annotator is a Windows based application that helps you annotate PDF files in an efficient manner. It is a reliable tool developed by GRAHL Software Design to facilitate users. You can create high quality documents with a wide range of editable content. It is a cross-platform application that runs on considerably low amount of system resources. It is a user friendly application that you can operate with ease. It is a licensed tool but you can evaluate its free trial for a month.
Annotation:
Annotation refers to the act of adding explanation to existing content in the form of text or image. It helps you review the document and suggest modifications. However, you can melt them down or remove all annotations if you are unsatisfied. It contains a large variety of tools that help you perform required tasks. You can run the application on computer or a tablet PC to handle documents with ease.
Tools:
PDF Annotator comes equipped with various tools capable of modifying your document in an efficient manner. Select, text extract, pan and zoom tools help you focus on different parts of document. Marker, pen, text and stamp tools allow you to add required annotations. There are many shapes to draw images, whereas eraser helps you remove unwanted content. You can take snapshot, crop documents and insert images. You can bookmark your favorite tools and important documents for quick access.
Layout:
The software possesses an intuitive user interface that can be handled by professionals and beginners alike. The options are well-categorized in menu bar and you can access them with just a mouse click. It helps you adjust the size of pages to clearly view content. It also supports fit to size, fit to width and full screen view to further facilitate users. Search tool helps you look for required phrases and provides multiple filters to perform advance search.
Digital Stamps:
PDF Annotator provides multiple digital stamps that help you add content in pre-defined pattern. Symbol stamp allows you to insert more than 330 predefined modern symbols and icons. You can use date stamp to add current date and time to your PDF documents. Signature stamps assist in maintaining copyrights. You can add your digital signature to mark the document as your own property. Custom stamps can be used to make a stamp out of any type of content.
Finalized Documents:
You can save finalized documents to system memory or send them in mail as an attachment. You can modify its properties such as file name, title, author, subject, keywords and specific PDF properties. You can enhance its security by encrypting it. Once the settings are chosen, you can save the file in PDF format.