---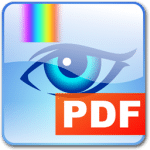 PDF XChange Viewer Download
PDF-XChange Viewer is an excellent offering to the need of a PDF reader. Better than other similar programs, the fact that the download is free is spectacular. The daily necessity for software of this kind is becoming commonplace. Anyone who does not have this program yet, should get it today. The ease and speed of use is just one more reason to love PDF-XChange Viewer.
Software details
---
Windows 10 / Windows 7 / Windows 8
Software description
---
PDF XChange Viewer is A free and powerful tool for consuming PDF content. View or read PDF files easily. It runs silent and lightweight, so your computer will not slow down while reading. Aside from doing the basics right, it also has many robust features available for everyone to use. Moreover, it supports computers running older versions of Windows OS. Therefore, it is highly compatible with almost every device configuration.
If you want more control and functionalities, you can upgrade and purchase a license of PDF-XChange Editor. It gives you control over PDF file modifications and access to other advanced features. What are you waiting for? Download and use PDF-XChange Viewer today!
PDF-XChange Viewer – Key Features
Advanced OCR features
Annotate and comment on PDF documents
Set stamp or signature
Versatile export options
Document encryption
View and create fillable forms
Powerful search
Customizable interface
Great OS version compatibility
Major functionalities and features
Advanced OCR features
Scan paper documents and declutter your desk. Scanned documents are converted into high-quality digital versions, while texts are analyzed and extracted using specialized OCR technology. You can copy or modify converted text from images into other forms or applications.
Also, you can search from these converted texts, making them even more effective than physical papers. If you're looking for something, search for it and let PDF-XChange Viewer do all the work in the background.
Annotate and comment on PDF documents
You can sign on documents with your mouse or other writing input your device supports. You can undo and redo operations, so editing is not an issue. If you found something that you want to highlight, you can annotate it using different pens with many colors in the app. You can select the pen size and other elements so you can effectively convey your message or input.
Also, PDF-XChange Viewer supports comments on documents, so you can even elaborate on explaining your message for a specific part of the paper. It is beneficial to work remotely with other people, and collaboration is an essential part of your workflow.
Set stamp or signature
You can pre-made and compose a signature or stamp, so you don't have to create one every time you sign a document repeatedly. It will, in turn, save you time in the long run, making your workflow more efficient.
Versatile export options
In using PDF-XChange Viewer, you can export a whole document into the standard .pdf format. However, if you want to extract a page or sections, you can only export those into either a document or an image file. Image formats could be .png, .jpg, .bmp, and so on.
Document encryption
You can password-protect your documents so only you or someone you trust can open and view them. It is useful when you want to send someone a sensitive document and don't want anyone to view it.
View and create fillable forms
You can view fillable forms created by other PDF applications. It supports Adobe Acrobat files and many more. You can fill out forms as well as develop one.
Powerful search
Harness the power of OCR and search text even from scanned documents. Rests assured, you would find out what you're looking for in just a matter of seconds.
Customizable interface
You can customize how the toolbar looks. Buttons and items can be rearranged to suit your likings.
Great OS version compatibility
PDF-XChange Viewer is compatible even with machines running older versions of Windows OS.
PDF XChange Editor
If you want more control and editing features, you can purchase a license for the PDF-XChange Editor. It unlocks the following features:
Extract, remove, insert, rearrange, and crop pages
Export annotations and comments from a document
Create, convert, and scan directly into a .pdf file
And many more
Alternate Softwares