---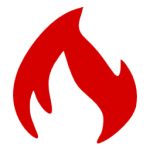 PDFCreator is an efficient tool for conversion of various file formats into PDF, PNG and TIFF files.
Software details
---
Windows 10 / Windows 7 / Windows 8
Software description
---
A pdf file is a file that converts text and images into a standard document free from the format of the type of software used to create it. It  is also free from the formatting of the hardware and operating system it was designed for. It is called short portable document and is one of the most popular types of files used.
These files are meant for viewing and the purpose is that you can share them with other users that use different software. PDFCreator is software that can convert all types of files to pdf files that everyone can read or view. This program was designed by PDFCreator, a company in Germany. It is available to all types of IT infrastructures. This program offers several versions: PDFCreator Free, Professional, Terminal Server, and Server.
Features of PDFCreator
The software converts all types of files to pdf format so your employees, customers and vendors can view them. It has automated features that help you create and edit these files according to the type of system you own. The program converts any file from the application used or directly from printing the document. Your pdf images can be converted to jpeg files, png. or tiff. These are image files that are converted to another format.
Tokens are a feature in PDFCreator, and you can create placeholders for the date, your username, customer names and addresses to use as a tool to speed up and process your workflow. An example is when you send out many invoices, you can use tokens to insert customer names and addresses, numbers when sending out bills. The program will tell you how to create tokens to help streamline your work process and this is just one example of it.
Another feature is that you can create a digital signature to sign documents in the program. This makes it fast if you have many different documents to sign. It automatically saves your files too, with the name you gave them.
The program allows you to create archives with certain features to be saved and used later. You can merge documents into one file and rearrange the order and how they are categorized. There is a feature that will protect your files by creating a password so that unauthorized users cannot get in them. The program is available in many languages and has specialized features for printing and is open source and freeware.
Contact us by visiting our website to learn more or emailing our customer service reps with questions about which program is right for your business or home office. We look forward to helping you.
Alternate Softwares