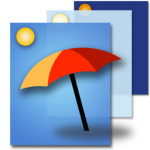 Photomatix Pro is an image editor aimed to improve the quality of the photos. If you are always taking photographs with a bad contrast and you know that even with the best exposure a photograph can have light issues. The program offers two ways to solve this problem. The first tool you can use is to merge differently exposed photos into a single image with larger size. The second tool serves to reveal details of the images that have light and contrast, in an HDR image.
Software details
---
Windows 10 / Windows 7 / Windows 8
Software description
---
Do you want to make your photos look the best? Do you want to edit HDR images? If you want the best for your photos, download and use Photomatix Pro.
Photomatix Pro is reputed as one if not the best HDR photo editing solution in the market. It's been the go-to software by many professionals and creatives alike. It has so many powerful features that you can rely on to be consistent with your editing sessions.
Photomatix Pro is available as a free trial and can be purchased for unlimited use.
Photomatix Pro's brilliance at a glance
Specialized HDR photos editing
Perfect image exposure
Complete photo editing tools
Available as a plugin
Backward compatibility with old OS versions
Lightweight and fast
Understanding the features of Photomatix Pro
Specialized HDR photos editing
Photomatix Pro is reputed as one if not the best tool to edit HDR photos out there. If you shoot a lot in HDR, Photomatix Pro is capable of preserving natural quality. It can enhance your photos into excellent versions with easy-to-use controls. There's not enough application in the world that can match Photomatix Pro's power in terms of editing HDR images. If you want your photos to look the best, look no further than Photomatix Pro.
Perfect image exposure
Sometimes we can capture over or underexposed photos. While not very distracted, it can ruin the overall appeal of your photos. Also, your subject might not be focused, disregarding the theme of your shot. You surely don't want your image to only look "okay," right?
Luckily, Photomatix Pro is excellent at correcting your photos' exposure. It intelligently detects the subject and background to correct exposure. It can analyze the timeframe of your short of mimicking light exposure. However, if you want to experiment or want to have a different look, you can manually override its automatic fix. Exactly fine-tune the exposure as much as you like. There are no limitations. Let your creative juices flow. Download Photomatix Pro today!
Complete photo editing tools
Not only that Photomatix Pro is very excellent in handling HDR photos, but it also has a complete set of robust photo editing tools. It can do the basics, such as adjusting saturation, white balance, highlights, and many more. If you're looking for more control, it has many professional-grade editing tools that will make your photos pop and look more stunning.
Available as a plugin
You can install Photomatix Pro on a Windows PC or Mac. However, if you're already invested in another photo editing ecosystem, you can use Photomatix Pro as a plugin. It is available as a plugin for Aperture, Lightroom, and Photoshop.
Backward compatibility with old OS versions
Photomatix Pro can run even to older versions of most operating systems. It is available for both Windows and macOS, so no matter what computer you're using, you can take advantage of the power of Photomatix Pro. It is available for macOS 10.4 Lion and later. On the other hand, it is available for PCs running Windows versions Windows XP and later.
Lightweight and fast
Photomatix Pro is designed to be fast and efficient. If you're editing complicated and large photos, you'll be confident that Photomatix Pro will not bloat your computer.