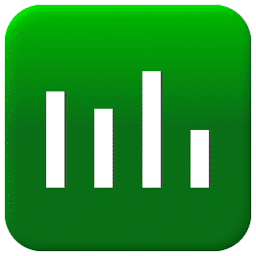 Process Lasso would be a great program featuring any of the many algorithms alone, but the combination of all makes this process priority optimizer the best of its kind. Every computer user can relate to the frustration of slow-running programs, crashes and freezing screens. The automatic and customizable functions of Process Lasso create a peaceful, yet powerful computing experience.
Process Lasso is a process priority optimizer created for Windows byBitsum LLC based developer Jeremy Collake. Acquiring accolades, such as being celebrated as "Outstanding" and acknowledged by its counterparts, are well-deserved. The software was also deemed malware free therefore being labeled "Excellent" so that you are confident that you can work on your computer without the fear of obtaining a virus.
Special Features
Process Lasso uses algorithms to control computer processes with distinct and invaluable results. The power of setting permanent rules to automatically terminate certain processes eliminates the need to close out of the process each time the device is in use. Actions performed by the software are logged, able to visually appreciate the results and fully understand the magnitude of its amazing technology. The two default algorithms worth mentioning are ProBalance and Game Mode 2.0.
ProBalance is a feature that allows the system to automatically prioritize, giving precedent to needed processes, to keep the system running when an abundance of CPU cycles are being consumed by a certain processes that may be hidden in the background. Commands such as excluding certain programs from running, the independent core engine being run as a system service and a maximum number of instances per process being set, are all customizable to the user's preference.
Gaming Mode 2.0 is a program unique Power Plan feature. Applications hidden in the background can be disabled, eliminating the core parking and frequency control of CPUs, ensuring the desired CPU is able to run with full power and at peak performance. Games processes can be added to the program to reap the benefits of the exclusive power plan.
Features worth Enabling
By visiting Options in Process Lasso the two best features that must be activated and can be customized, IdleSaver and SmartTrim are accessible. IdleSaver is a great way to conserve energy during downtime to ensure optimum performance when actively in use. This feature automatically kicks in without any extra steps, once it is activated in Options, whenever the computer goes idle.
SmartTrim is capable of freeing up RAM as needed to result in optimizing memory. The feature doesn't force all memory from other programs, but rather politely requests specific programs, based on educated deduction of the best ones, to release portions of memory. Process Lasso has a Watchdog function in which the user can customize and set rules. For instance, thresholds for memory can be set and commands can be prompted to change the affinity of the CPU, the working set be cut back, and the occurrence logged for review in case adjustments need to be made.