---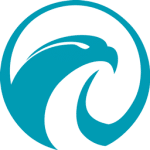 Readiris Pro is a professional application which is compatible with all common models of scanners. You can add documents or images, edit them and store the resulting file in any format. Its compact interface enables both beginners and professional users to operate its functionalities in a simple way.
Software details
---
mac / Windows 10 / Windows 7 / Windows 8
Software description
---
Readiris is the smartest and most flexible way to manage and publish your PDFs and documents on Windows and Mac. Scan and convert documents using Readiris' OCR technology. Get Readiris now!
Why should I get Readiris?
Readiris is the best all-in-one solution for working and managing documents and PDF files on your computer. Gain access to its professional-grade tools for a seamless workflow. Also, convert documents into different formats for more flexibility.
Key Features
SUPPORTS MULTIPLE FORMATS FOR CONVERSION
EXCELLENT OCR FOR DOCUMENTS
COPY AND EDIT TEXTS ON IMAGES USING OCR
TEXT-TO-SPEECH ENGINE FOR BOOKS AND DOCUMENTS
Readiris: The Ultimate Documents and PDF Solution
Create High-Quality PDFs
Readiris lets you create high-quality PDFs and documents. It ensures that your exports are of the finest and sharpest quality. Images and text are highly legible, adding an advantage to your document's impact.
Annotate on PDFs
There are times when you want to highlight or mark something on a PDF. Readiris will quickly let you do this. Choose from the different marker styles such as pen or marker along with many colors. The text and images underneath annotation will still be readable.
Embed and Listen to Voices on PDFs
Ever wanted to embed voice annotations on your PDFs? Now you can. Readiris can attach voice clips on PDF sections. If you wish to review your document, press the corresponding text or images, and let the voice speak.
Also, Readiris has an impressive Text-To-Speech engine. It will read aloud the text from your documents.
Modify PDFs
Editing PDFs had never been easier on Readiris. It has a suite of powerful editing features baked right on the app. Merge PDFs and export them into a single high-quality document. Similarly, you can split pages from a PDF.
After modification, you can compress your document so your PDF will take less space on your storage without losing quality.
Scan Documents
You can turn your paper documents into digital PDFs. Scan and let Readiris do the rest. It uses specially developed technology to convert images into editable and high-quality PDFs. Moreover, it has a built-in OCR feature that will transform and analyze texts from a photo so you can edit or copy them into another document.
Office Files Support
Readiris supports Microsoft Office formats. You can convert unlimited Word, Excel, and Powerpoint files into editable PDFs. Also, it accepts .txt files, so no matter what application you're using, Readiris will support it. If you're more on creating spreadsheets, it recognizes files from Excel, LibreOffice, and Numbers.
Highly Optimized Processing
After working on your documents, you can easily export them to your computer. Readiris makes it 20% faster in processing your documents. Also, it supports many languages, so no matter where you are in the world, you will get the same efficiency and capabilities.
Secure your PDFs
You can protect sensitive documents. Set a strong password so only you and the recipient can unlock and view a PDF.
Batch Processing and Managing Documents
If you're working on multiple documents, Readiris can be adapt to your workflow. It will let you batch process PDFs, so you'll save more time. You can also manage the starred or watched folders on your computer.
Alternate Softwares