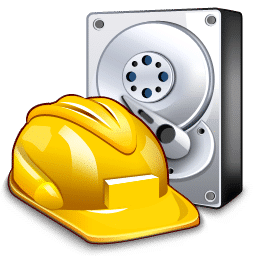 Recuva is a freeware utility to restore files that have been accidentally deleted from your computer. The files are accidentally deleted from Recycle Bin, photos and other files that have been deleted accidently from digital camera, erased from a memory card or from an MP3 player. Recuva is able to recover files that have been deleted by bugs, crashes andvirus activity.
Software details
---
Software description
---
Recuva is a software application that allows users to recover files from a Windows-based operating system. It's designed to facilitate the recovery of files. It's compatible with a Windows computer, MP3 player, digital camera card, and a recycling bin. No more worrying about losing accidentally deleted files. The software is simple to use and highly effective. Document recovery is made simple and customized by Recuva, a software recovery tool trusted by experts.
File Recovery
How often have you accidentally deleted or simply lost a file you wanted to keep? You might have given up and accepted defeat. However, you can now access those deleted files and recover them safely. This tool allows you to keep them on your device or upload them to the cloud. No more worrying about permanently lost files.
Recuva recovery tool is one of the best on the market today. It earns high praise from many industry experts and companies. They need and expect the best options for their money. However, it works for individuals too. Additionally, it helps prevent business downtime and hold-ups, which makes it a must-have for companies of all sizes and types.
Easily recover various file types from electronic devices. For example, if you lost some songs on your MP3 device, this software can retrieve them. Additionally, if you accidentally delete emails that are vital to your business, Recuva can help.  Recover them in no time and reduce the stress and inconvenience of searching for lost files.
Simple Setup and Recovery
Once you install Recuva, you'll easily navigate through the steps required to find and recover your files. Choose the area you want to search to find the files, such as a folder, recycle bin, specific drive, etc.
Even if you don't find the files you want on your initial scan, you can choose to execute a deep scan. This scan searches for any raw data or file signatures, allowing you to pinpoint the location of the files and attempt recovery.
Once recoverable files are located, they are clearly marked and provide the option to retrieve them. There's even the option to use the Advanced Mode.
Damaged Disks? No Problem!
Sometimes the reason you lose files is that your drive is damaged. Rather than losing your valuable images, music, and documents, you can use this tool to extract them from newly formatted drives or those with damage. It's a better option for recovery.
Not All Files Are Easy to Find (Dig Deep)
Sometimes you have trouble with file recovery because they are buried deep. When you use this recovery software, you have the power to scan and find deeply buried files.
Versions of Recuva
There are two versions of Recuva to meet your needs. There is a free basic version with advanced file recovery. There is also a Recuva Professional that offers the following.
• Automatic updates
• Priority support
• Advanced file recovery
• Virtual hard drive support
There are no tiers for the paid Premium version of Recuva, so all users who pay for the software get access to all the incredible features. These features make using it simple. It provides you with the best options for your recovery needs.
Benefits of Recuva
One highlight of Recuva is that it digs deep into your devices to retrieve information. This is a feature of higher-priced software options. The difference is that Recuva does it for less and offers great results. Many companies and online professionals use this program to execute recoveries frequently. They also give it high marks for effectiveness and intuitive design.
Another beneficial feature that users love is its easy-to-use, well-designed interfaces. These dashboards make it simple for almost anyone to use. Even if they don't have a lot of technical experience. Recuva features a built-in Wizard.  This feature allows users to choose the features they want to use and walks them through the process.
The Professional version also offers a few extra features to make complete recovery easier.
Recuva provides you with the power to execute a deep scan and locate the files you want. It also performs these tasks very quickly. Additionally,  Recuva doesn't require a lot of processing power from your device.
Try Recuva Today
Don't settle for defeat or feel obligated to purchase high-priced recovery software . This recovery tool is very easy to download and use. You have access to the free version for basic recovery, but if your situation is more complex, you can easily find the files you want. This is true even if you don't have much technical know-how or experience. The software helps you through the process to ensure you get the best result. If you're new to using recovery software or you've used other versions, try Recuva. It's the smarter option for file recovery and advanced features.