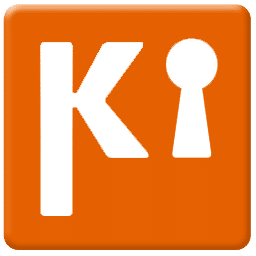 Samsung Kies is the free official application from Samsung that enables its users to connect their mobile devices to their PCs and synchronize data files in a single click. You can easily manage your mobile apps, games, music, videos, documents, contacts and photos. You can also upgrade your device firmware, create backup of important data and can recover the data in case it is mistakenly deleted from device SD card or its memory.
Samsung Kies is a desktop sync software which helps you connect your Samsung mobile to your PC. It can be used to synchronized data between mobile and PC. This software also allows you to sync files over your home network with the wireless network. You can transfer photos, music, videos and other files and much more from your PC to your Samsung mobile or from mobile to your PC.
One of the best features is, you can backup your Samsung mobile's data on PC and you can restore it anytime you want from your PC and you can also upgrade firmware and operating system of your Samsung device with Samsung Kies. This software is very easy to use as it has a very simple user interface. You can connect your mobile and PC using the USB cable and some device may use Wifi to connect. Samsung Kies supports almost all Samsung devices, just make sure to choose the correct version which will support your device.
Installation Method:
For installation of the software, first you must accept its terms of license agreement after which its setup will start getting installed. Moreover, you can choose any additional tools that are offered within the setup window. You can download and install Unified Driver Installer and Video Conversion Codec for special features or skip this step. Then the compatible device drivers will be installed and this process may take long time. After the installation is finished, you can create its shortcut icons and then run the software.
Device Connection:
You can connect your device to computer through cable connection or Wi-Fi connection. For using cable connection you must use the data cable of your mobile. The device driver will be installed automatically on PC but if it is not working then you can troubleshoot the connection. Wireless connection is dedicated only for those devices that have Kies menu under Wi-Fi but it offers less features. It does not facilitate you with DRM content transfer and firmware upgrade.
Libraries:
Samsung Kies library includes the categories of Contacts, Music, Photos, Videos, Podcast and Story Album. You can open and synchronize contacts from your mobile that are shared with social networking websites, add music files and playlists to library, add images or image folders for convenient photo management, add videos or whole video folders to enjoy them on larger screen, add podcasts by entering URL or using Podcast channel and can drag and drop story albums for easy management.
Firmware Recovery:
Samsung Kies enables you to recover your device firmware. If its firmware upgrade has stopped working and your device has moved to Emergency mode then you should cancel the connection of your device with PC and restart the software. It will display an option named Emergency recovery. Clicking this option will open a list where all the devices that need to be recovered will be shown. You can restart the upgrade process for the selected device and enjoy the latest features.
Modes of Software:
It can work in two modes: Normal Mode and Lite Mode. Lite Mode can work at a very fast speed and performs all the required tasks in less time, but it lacks the options for podcast, save to library and a few more. Normal Mode though takes longer time to process, but comes with the features that are not present in Lite Mode.
Support:
The software can be downloaded on Mac OS X and Windows OS Vista and later versions. Samsung Kies supports mobile devices up to Galaxy Note III while Samsung Kies3 can work with later devices.