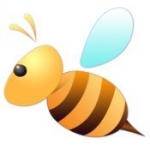 Tipard iPhone Transfer Download
Tipard iPhone Transfer Ultimate is a professional application capable of replacing iTunes. It helps users transfer data between PC and iDevice. The device must be connected physically to carry out the functions. All files are transferred with precision to ensure safety from data loss. You can also modify the information of multimedia files such as contributing artists, genre and album.
Tipard iPhone Transfer Ultimate is a recommended solution to transfer data from iPhone. It works with Windows and Mac operating systems and lets you store data to keep it safe from accidental deletion. You can quickly retrieve data from computer that was lost as a consequence of stolen or lost mobile. It is considered as one of the best licensed tools that can efficiently replace iTunes. It is compatible with the latest version of iOS and can be downloaded quickly on your PC.
Device Connection:
Tipard iPhone Transfer Ultimate can be easily installed on your system through setup file. There is no need to download it on your mobile devices as it can automatically read data through installed services. All you need to do is to connect your iDevice via data cable and it will detect the device itself. It fetches all stored data and displays it in well-defined categories. You can transfer data to and fro with ease.
Multimedia:
The application provides compatibility with multimedia files. You can transfer separate music files or whole playlists to your PC without iTunes. Media tab shows the list of stored tracks along with metadata and information. Playlist is usually maintained on mobile devices to enjoy all favorite songs without any interruption. You can also transfer your images and videos to create their backup and release memory space from excess data.
Data:
With the help of Tipard iPhone Transfer Ultimate, you can move all types of data present on iPhone except apps. You can copy eBooks present in common formats. Contact list can be copied along with the details and linked images. You can restore contact if any of them was deleted by mistake. All types of SMS including iMessages and those from apps can be processed too. It is a useful application through which data can be copied to iTunes, folders, iDevices or computers.
Toolkit:
It contains a number of tools dedicated for special functions. You can copy all required data to folder with a few clicks. You can also move data from PC to your iDevice. iTunes can be installed to create secure backup. Backup Contacts tool creates backup of contact list, Restore Contacts tool retrieves deleted data and Find Duplicate Contacts tool helps you find and remove identical entries.
Tipard iPhone Transfer Ultimate Features:
The application operates well with all types of media files. It takes a brief time to complete data transfer process and consumes moderate amount of system resources. Images, messages, eBooks, contacts and music backup can be made easily. It helps you recover lost data with ease. It can copy multiple files at a time without a decrease in the speed.