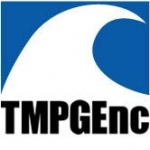 TMPGEnc Authoring Works Download
There are many programs that help to burn DVDs, but only a handful of them are perfect like the TMPEnc Authoring Works. The TMPEnc Authoring Works is a handy program with which you can burn your own DVDs, Blu-ray discs and videos to DivX format.
With the help of this software, you can import most popular video formats existing in the market and then edit them- trimming the unwanted scenes, applying amazing transition effects and adding subtitles or menus to refurbish them with a professional look. And that's not all, because the TMPEnc Authoring Works is compatible with high-definition (HD) technology and admits the input and output of Dolby Surround digital 5.1 surround sound.
Other features of the program include:
• Customizable menu creation.
• It supports the AVCHD format.
• The utility supports audio surround 5.1 ch Dolby Digital, 7.1 ch LPCM format.
• Produce Blu-ray (BDMV), DVD-Video and DivX high quality with or without a menu.
• Adjustable transition between clips (171 effects to select).
• Capture excellent quality images (creation of still images from movie files).
• 300% Faster, because of the regular optimization of the cache system.
• The program supports the format WTV (the new Windows Media Center TV recording format).
The new slide-show editor lets you adjust the time and add transition effects and zoom. Allow the user to use the movie footage in AVCHD, HDV and DV format. The user can create full menus with sub-menus, which is accessible while playing.