---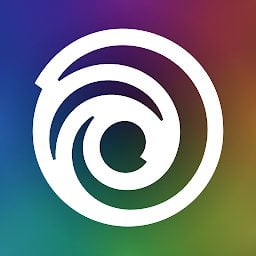 Ubisoft has done an excellent job with creating a platform for gamers to connect with friends and enjoy their favorite titles. The service is affordable and easy to use, making it a great option for those looking for a gaming social media platform. If you're not quite sure what exactly Ubisoft Connect is or does, hopefully, this review has helped clear some things up for you.
Software details
---
Android / mac / Windows 11
Software description
---
Ubisoft Connect, from the company of the same name, is a gaming platform that offers more than just Ubisoft-developed games. While the company is also a publisher of many titles from smaller developers, partnerships with other publishers have increased their library.
The software isn't required for all games, but some games with online functions require Connect. This is mostly because some rewards are attached to the Ubisoft Connect rather than a CD key from the old days of gaming. People who want to post trackable, verifiable results for leaderboards also use the Connect app.
Does Ubisoft Connect have a lot of games?
The catalog has over 100 games from Ubisoft's development and third party publishing, with more games added every month.
While many games are single player or have multiplayer options, it's important to understand that some games are server-based. This means the gameplay is either only online, or there is a multiplayer mode that requires connecting to the internet for the whole match.
Games like Ghost Recon Breakpoint, Rainbow Six Siege, and The Division 1 and 2 are all server-based. These games are best played with people from your same region.
Regions are major geographical areas, such as North America, South America, Europe, Southeast Asia, Japan, Australia, etc. Notice that the list is a mix of continents and countries, mostly because some areas are separated by water.
A large Asia server is possible, but major gaming industry players such as Japan, Korea, and China can afford their own server reach. If in doubt, check the network requirements for your specific game and your current country. If you travel, understand that you may need to connect to a different local server if available, or deal with slower speeds.
What are the other multiplayer modes? Peer-to-peer is the most common multiplayer these days, meaning that the game uses the computers or gaming consoles of the players as the server host. The games are designed with a (usually prebuilt or well-known) stack of networking code to handle connections.
Couch co-op is making a comeback! This is the term for people playing a game together on the same console, usually with a split screen or multiple characters on a single screen. While a valid way to play games together, that has nothing to do with network connections by itself.
Is Ubisoft Connect compatible with any type of computer?
While game platforms or store programs may have their own system requirements, it's important to know that games have separate system requirements. Ubisoft does not post system requirements for the Connect app, and instead provides requirements for its games.
There are, however, a few articles that can help you see the compatible answer. With articles pointing out specific compatibility warnings for Windows XP and Windows Vista, it looks like the developer only supports operating systems that are supported by their developer. Currently, that's Windows 10 and Windows 11 until Microsoft stops supporting those operating systems.
The answer is similar for Apple, but as many Mac users download their apps from the app store directly, it's an issue of the app being available for your version or not. If you're trying to force a fit, just know that Ubisoft won't be working to help you with unsupported operating systems.
It's also worth noting that the Mac version is actually a mobile app, not a program you'd expect on a desktop computer or laptop. More people are using app as a general term, so it can get confusing. For this reason, if you're not able to install the Connect PC app, you may want to look for the specific Mac or Linux-compatible games.
If you want to test Connect on other versions of Windows, understand there is only one installer. While it updates regularly, there are no alternate versions for other operating systems.
Pros and Cons
Pros
Fast and easy installation.
Logs into your account to update game library.
Regular sales in the app without having to check the website.
Free games to claim in the store.
Free weekend promos.
Cons
Not much info on compatibility. Which versions of Windows are truly supported?
Nagware, shows new game and sales info a bit aggressively.
An added system load if all you want is a single player, no internet required game.
Use the Connect app to download Ubisoft's games easily, log in for multiplayer and leaderboards, or to track deals. It's easy, doesn't take up much space at all, and is a great way to manage your gaming library.
Alternate Softwares