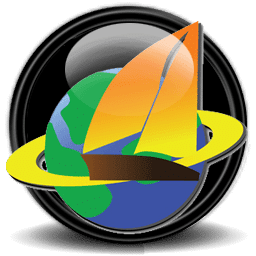 UltraSurf is a great way to avoid being tracked. Despite its limited features, it performs admirably as a virtual private network. Censorship and geographical restrictions are avoided. It employs several proprietary technologies like proxy servers and the HTTPS encryption protocol to get through firewalls.
UltraSurf is software that helps users get around web filtering. It can get beyond restrictive censorship measures and methods of limiting access to specific websites. All of the data sent between your browser and those servers is encrypted before it leaves the tunnel.
Between their servers and the internet, information is transmitted unencrypted. Sites you visit will only see the proxy server's IP address. Each time you restart the software, your IP address will be changed. UltraSurf employs patented anti-censorship methods. It was developed with the idea that "security through obscurity" would best serve their needs, hence the service operates in the shadows. These processes are typically carried out in private and are rarely discussed or documented in public.
Privacy And Encryption
To get beyond restrictions like as firewalls and censorship, the program establishes an encrypted HTTP tunnel between the user's machine and a network of proxy servers. When using the software, you'll never have to worry about using a third-party hosting service. Our connection to UltraSurf 's servers from your device, is encrypted.
Secure web traffic (HTTPS) is encrypted from the user's browser to the web server. Still, standard web traffic (HTTP) is not secured between UltraSurf 's servers and web servers. This means that your ISP will prioritize and encrypt only HTTPS communication. At the same time, it will ignore and treat HTTP traffic normally. Even if someone else knows you're using this, they can't read your encrypted data or see what websites you've been visiting.
Competence and Familiarity
We tested the platform's download speeds by establishing a connection to a server in the United States. The speed test results did not meet our expectations, coming in at 9.38 Mbps on a 70 Mbps line. It is true that UltraSurf is currently experiencing difficulties "due to greatly increased demand in Iran" and that its systems are close to capacity, as the website notes.