---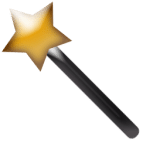 Unlocker software was built by Cedrick Nitch Collomb in 2005 to assist users in solving the issues that they face when they try to delete, rename or move any type of file or folder. The software determines the reasons as to why the file is locked such that the requested operation cannot be performed and then takes necessary steps for resolving the matter
Software details
---
Windows 10 / Windows 7 / Windows 8
Software description
---
The computer users may have come across certain situations where warning messages popped up while attempting to rename, move or delete certain files. These files can be software setups, images, text documents or other content. The error messages are generated because either the user does not have permission to perform desired operation or the file is currently being used by another tool. In order to remove all such limitations from files, Unlocker software is a great choice. With its simple user interface and powerful features, it has become top choice of users to delete files from their system.
Error Causes:
There are certain major errors that arise when you choose to take actions on any file. If you have opened a data file through any compatible application then it cannot be deleted unless it is closed. A software executable file cannot be deleted if its installation is under progress. Similarly, any attempt to delete a software component folder will generate error message if another application depends on that resource too. When transferring a file from one location to another, the access may be denied because you are not authorized to move that file or the destination and source folders have a few limitations applied.
Modest Interface:
Despite its simple and compact user interface, Unlocker is packed with all the necessary features. Upon running the software, a browsing window opens up. Through this window you can easily locate the file that you need to move, remove or rename. The application looks for locking handles and if no such restrictions are found then it proceeds to the next step. You will be asked to choose the action that you wish to perform on selected object. On selecting Rename option, you will be prompted for a new object name, while move option asks for destination folder. After that it efficiently performs chosen action.
Efficiency:
The Unlocker software is known for effectively carrying out the tasks for which it was developed. It can efficiently transfer, delete or rename the file irrespective of its type or format and the program that is currently using it. The required task is performed quickly even for large data files. Furthermore, no extra burden is caused on system resources and other programs do not face lagging due to its working. Its quality is that it can work under all circumstances. If it cannot find the software that is using it at the moment, it will wait until the PC restarts and will delete it on the system restart.
Conclusion:
Unlocker software was built by Cedrick Nitch Collomb in 2005 to assist users in solving the issues that they face when they try to delete, rename or move any type of file or folder. The software determines the reasons as to why the file is locked such that the requested operation cannot be performed and then takes necessary steps for resolving the matter. Whatever be the reason behind the files getting locked, it will delete them. It has become a recommended tool due to its simplicity and high performance.
Alternate Softwares