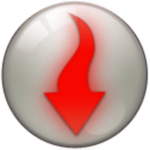 VSO Downloader Ultimate Download
As the name suggests, VSO Downloader is a program that helps you download audio and videos on your PC. It automatically detects videos running in your web browser and downloads them as per your preferences. It quickly and efficiently downloads video clips and stores them in the specified folder. Since it is compatible with almost every web browser, you can continue using your favorite browser. It's a free tool offered by VSO that you can easily download on your Windows PC. It's a lightweight utility, which is why you need not worry about the limited space on your system
When browsing the internet, you may often find some interesting video clips. You may want to download them on your PC so you can enjoy them later when your PC isn't connected to the internet. However, you need a specialized application to carry out this task for you.
VSO Downloader Ultimate is a useful computer program that can help you download content you like. Let's take a look at its prominent features and the benefits of using this software.
Video Detection
A prominent feature of VSO Downloader is that it automatically detects videos. While you're surfing through the internet via a web browser, it'll ask you whether you want to download content as soon as you open a video.
It efficiently downloads video and audio via the internet. It also maintains the history of downloaded videos to facilitate you.
Download URL
Due to some technical issues, the software may fail to detect multimedia content that is being played in the web browser. This problem rarely happens, but you can choose "Download URL" option if you ever experience it.
Clicking this option will open a window where you can enter or paste website URLs. Once you're done with the task, you can click the download button to get the specified files in your system hard disk.
Batch Downloads
Sometimes, you may need to download multiple videos or audio files on your PC. It'll only waste your time if you enter the next link once the downloading of a file is complete. You can benefit from its batch processing function.
It allows you to enter multiple downloading links. Those files will automatically download one after the other to save you time and efforts.
Customization
You can customize the operations of this application to your liking.
change its language and enable analyzation of downloaded content. =
also allow the tool to detect ad blockers, apply filters, prevent downloading of particular extensions, and support secure streams.
accelerate downloads, specify the break after which it should retry failed downloads, and turn on the auto-renaming of files.
also choose whether or not the software should convert downloaded videos to suitable formats.
In a nutshell, VSO Downloader is a user-friendly application. It automatically detects media running in a web browser and assists you in downloading it. You can conveniently modify its settings to make sure it fits your needs.