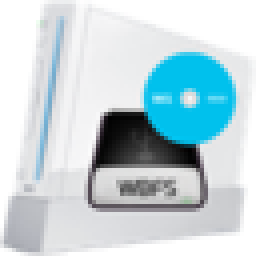 The WBFS Manager is an app that quickly and safely provides backup to Wii gaming systems. This handy tool is great for beginners who have backup information stored on their Wii systems. This easy-to-use app is a space save. Users are generally all for software that saves them time and energy. Additionally, the WBFS user interface is useful for bundling, extracting files, and even deploying your ISO files. The space saver also reduces file size, so you have a lot more room. 
What Are The Best Features Of WBFS Manager?
It allows users to quickly organize hard drives or USB systems.
Lets users download backup copies of games directly onto the Wii platform
Insert the device and the download begins immediately.
The manager displays the game's cover art.
The features save time and process information quicker.
Does WBFS Manager Support Batch Processing?
Yes. The manager allows formatting, extracting and adding backups, and creates new backups. Storage of Wii information on the hard drive is easy. The easy interface makes batch processing easy because it's clean, simple and doesn't need additional functions. Additionally, many of the functions are attained by only a few clicks. Overall, everything is simple, effective, and full of great features.
What Are The Pros And Cons Of WBFS Manager?
Pros:
The hard drive is automatically formatted
ISO format is supported
Game covers are displayed in the app
Copies of backups are automatically named.
Cons:
32-bit OS is not supported
.NET frameworks are not supported
The sheer number of features can be overwhelming.
How Easy Is WBFS Manager To Install?
This application is very easy to install. Even if you are installing it for the first time, you should be able to do it without any issues. When you check the formatting option, it will automatically default to the WBFS format. However, this is not Windows compatible. Once everything is installed, you can download games straight from the internet. This is ideal because you will not have to worry about multiple discs.
Is WBFS Manager User Friendly?
This application is user-friendly. It is simple enough for anyone to navigate. The buttons are clear enough for you to find everything you need to perform tasks successfully. In most cases, users have already installed similar programs, so they will likely understand how to move around the system. Even if beginners find it a bit intimidating, there is a user guide to help you through the process.
How To Download The App
You will first need to extract the Wii backup manager. Launch program.
Insert  the USB drive into the computer and let it run. If you need more information about copying games, you can find it during the download. WBFS Manager is free and supported on Windows 7, 8, 10, and 11 operating systems.
If you need a free, trouble-free app that is great at downloading, transferring files, and correctly formatting Wii hard drives, you need to download the WBFS Manager. There is no better way to back up your system while creating duplicate copies. The WBFS Manager is considered to be one of the best in its class. It does everything similar managers can do and it's free. This lightweight program doesn't have many requirements, which is great when you need something that is easy to operate.