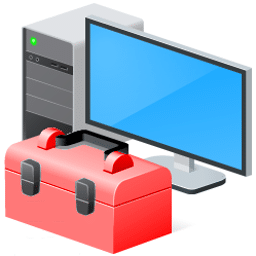 WinTools.net Premium is a preferred solution for Windows OS. It can efficiently monitor the working of system and can modify settings for its components. Whether you want to safely remove software, delete junk files, or take control of hardware speed, you should give this software a try.
WinTools.net Premium is a suitable solution for efficient maintenance of Windows based computers. It is a software suite that provides various options, through which you can optimize performance, delete excess data, adjust Startup programs, repair registry errors, tweak UI and keep your PC secure by modifying different settings. Its interface is easily understandable and contains guidelines in help section. It is available in three editions; Classic, Professional and Premium. This is a licensed product and you must purchase its license for availing full features. The trial version can be used for 21 days without payment.
System Startup and Tweaking:
WinTools.net manages which programs should initialize automatically when system turns on. It enables you to turn off unnecessary applications, processes and services so that it can start at increased pace. You can also perform tweaking of various components for improving their performance. Most of the programs create shortcut icon on desktop when they are installed. When they are uninstalled via Control Panel, these shortcuts remain there, but become invalid. This software allows you to remove such icons and repair broken file associations so they will work properly. OneDrive can be removed too if you do not use cloud storage.
Registry Repair:
You can run a thorough system scan to find invalid information in registry. You can check for broken volume references, broken data references, extension errors, empty keys, cache, junk files and missing DLLs. Proper actions can be taken on the basis of scan results. You can view the list of installed software and can uninstall them quickly. Moreover, backups can be created, restored or deleted through settings. It allows you to run another type of scan on PC to find all stored files and folders at specific locations. This helps you find and delete temporary files. Different functions can be modified by visiting its Options tab.
Memory Tasks:
The software provides access to a large number of tasks that can be carried out to modify settings for sound, administrative tools, auto-play, backup and restore, time and date, default settings, languages, display, personalization, troubleshooting and many other functions. You can configure the system so it can operate as per your requirement. Disk Cleanup lets you remove useless data from disk drives, whereas you can analyze and optimize hard disk drive with Disk Defragmenter. Windows Defender can be enabled to ensure security of data. Furthermore, you can perform computer management and restore system files.
Tools:
WinTools.net comes equipped with useful tools. Clean Uninstaller helps you uninstall programs and control the performance of computer. Scan Files tool searches for junk files and removes invalid data. Scan Registry tool removes invalid references and repairs registry issues. Startup Manager Tool decreases system loading speed by modifying programs. Tweak UI tool is helpful in enhancing system security and capacity.