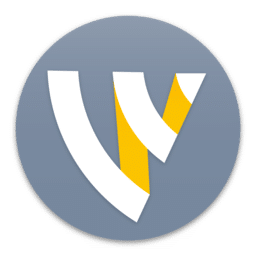 Wirecast is a comprehensive utility suitable for experienced users. It comes with various tools and options which can be used to record any type of content and broadcast it over a wide area. It helps you in creating high quality professional videos with the help of least expensive recording devices. The software has been fulfilling the requirements of users quite well and has become a huge success due to its features.
Wirecast is a content broadcasting service through which you can share media with clients. It is a professional tool available with commercial proprietary license. It allows you to share high quality audio and video with the help of suitable recording mediums. The content can be broadcasted live or can be recorded for transmitting later. It is a great solution for sharing life events, music programs, sports news, game tutorials, travel diaries and current happenings. The product is owned by Telestream Inc. and was launched in 1999 for experienced users. However, beginners can also learn its usage by practice.
Recording Media:
Before using Wirecast, it is preferred to ensure that there are enough resources for capturing audio and video. You can make use of computer's built-in mic and webcam, but high quality devices will enhance the quality. Stereo Microphones and HD cameras are generally used in professional environment. Process of broadcasting starts with a single click and can be paused or stopped anytime. The tool automatically detects externally connected devices and computer's applications that can be used for this purpose. It lets you choose suitable devices and modes easily. You can capture screen video or import external files for transmission purpose.
User interface:
The graphical user interface of software is comprehensive with lots of options. Under its Layout menu option, you can choose display modes and enable required layers. The available display modes allow you to view both live and preview areas or only one of them on screen. After choosing devices, you can start recording and can adjust various aspects of audio and video. You can choose cut or smooth mode in recording and can immediately transmit recordings by enabling their preview. The recording is carried out in an ISO folder and is divided into multiple layers.
Other Features:
Wirecast is a complete application that is useful for recording of high quality videos that can be shared with audience over internet. The help menu assists new users in getting awareness about using method in detail. The outstanding feature of the software is its vastness and support for a large variety of cameras and mics. However, it is necessary to consider the capabilities of system before connecting extremely high resource consuming devices. It is compatible with many different formats of files and can import them easily for increasing the usability and attractiveness of shared media.
You can configure it to specify maximum duration, default replay duration, master layers, replay shot deletion, replay shot template and active replay mode. Furthermore, you can extract required content from Twitter by choosing feed type and string to search. These features are helpful in developing presentations and reports with credible information.