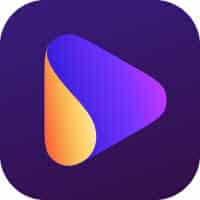 Wondershare UniConverter Download
You may have seen video converters but what have yet to see is the evolution of that concept to a whole new level. Wondershare UniConverter brings to you a video downloading and conversion experience that will make you throw all other tools out the window! Gear up for the ease you have always wanted for online video download and conversion!
Wondershare UniConverter, previously known as Wondershare Video Converter Ultimate is one of the finest video conversion tools currently available online. If you are looking for the ultimate video conversion tool that meets all your needs and then some, Wondershare UniConverter is the answer for you. Considered to be one of the most capable conversion tools currently available, Wondershare UniConverter allows you to grab and download videos from almost any source that you can think of! This level of access is almost unheard of in video conversion tools and Wondershare UniConverter takes that even further!
Quality and speed combined
Wondershare UniConverter is capable of capturing high resolution videos from every source, as long as the source supports it. The native supported resolution you can go for is up to 4k! And that does not mean there is any compromise on the quality. You can choose the level of quality specs you want from the video and Wondershare UniConverter delivers exactly that! While that may be causing a huge increment in the amount of data you end up consuming, it does not affect the conversion speeds that Wondershare UniConverter is able to provide. It uses the incredibly power APEXTRANS technology which ensures high speed lossless conversion of videos every single time!
Huge format and device support
It is hard to believe it even when we say it but you can actually convert the video of your choice to over ONE THOUSAND different formats! Yes, you can definitely go back and read that again! From the most popular formats like MP4, MOV, AVI to some newer formats like MKV, HVEC etc. These formats allow for flawless capture of videos that are 4K or extracted from Virtual Reality devices.
Another great feature of Wondershare UniConverter is that it comes with an extremely comprehensive list of presets that allow you to convert videos into formats that are optimized for specific devices. Whether you plan to watch on your PC, iPhone, iPad, Apple TV, Android TV, VR headset, PlayStation, Xbox or any one of the dozens of other supported devices, all you have to do is select the desired one from the provided list. The software automatically adjusts the conversion settings that are optimized for your device, resulting in smooth and high quality video every time!
Go pro with editing mode