---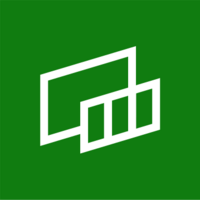 The Xbox Game Bar is a new Microsoft Windows feature that allows you to access various features while playing your games. It includes changing settings, seeing live updates for your game, and more. The Game Bar is available on all Xbox One consoles and Windows 10 PCs. You can use it with any game – regardless of whether it was initially designed to be played with an Xbox Game bar or not.
Software details
---
Software description
---
Audio
Xbox Game Bar allows you to control audio in your games without leaving the game. Staying in the game is excellent for gamers who want to minimize distractions while playing games!
For example, you can use it to skip songs, adjust the volume, or mute/unmute sounds.
Capture & Share
One of the hottest new features of the Xbox Game Bar is its ability to capture and share your gaming experiences with friends.
Use it to watch the live streaming from channels like Twitch or Mixer or share screenshots of your games with others on social media.
The bar also includes various tools that let you control game settings or take quick snapshots for sharing purposes.
Widgets
Widgets are an excellent way to stay connected with your friends while gaming. They allow you to access different game-related functions without leaving the game you are playing.
The bar has a variety of widgets that you can use, such as achievements, a friends list, etcetera.
One of the most popular Xbox Game Bar features is the ability to get notified about your friend's achievements or progress in the game. So no matter where they may be, you will always be up-to-date on their latest gaming experience!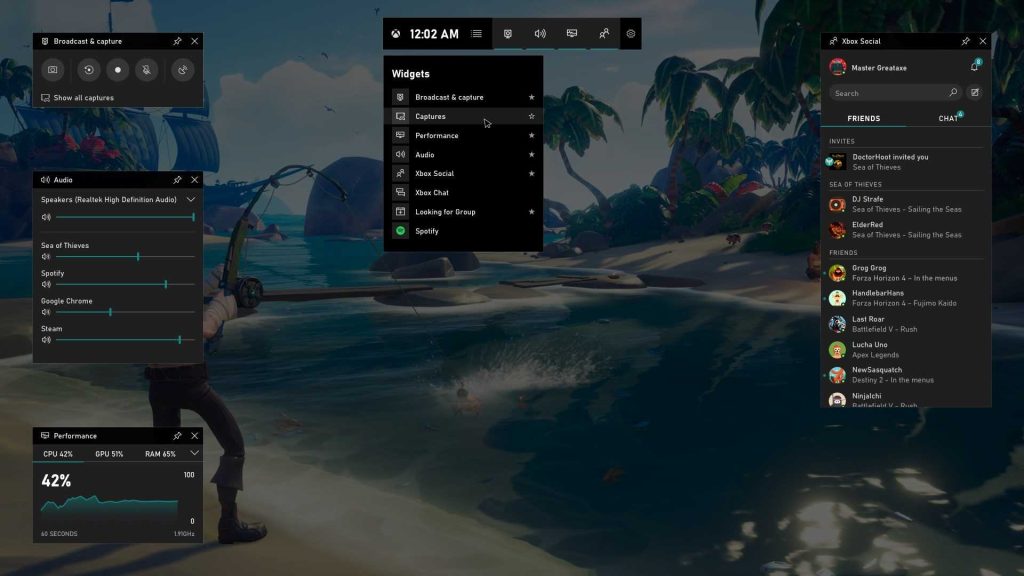 Step 1: Get your screen ready
Make sure your screen is set up to display in full HD. Then, click on the Xbox Game Bar to take you to the game of your choice! With its intuitive design and tons of exciting games available today, there's sure to be one that appeals to you.
Step 2: Open the Xbox Game Bar using+ G
Don't miss out on the fun because you're busy. The Xbox Game Bar lets you control your gameplay directly from the TV, making it easier and faster for you to take charge of the action.
Plus, its all-new interface makes navigating through its functions much more user-friendly. So there's practically nothing that can stop you now!
And if watching friends playing games is your thing, don't forget about its live streaming feature – it lets you do just that without leaving the comfort of your living room.
Step 3: Press record on the Game Bar, or use + Alt + R
If you're like most gamers, you love recording and sharing your gameplay with friends. The Xbox Game Bar is a fantastic way to do just that – it's easy to use and lets you record or stream your games in real-time.
In addition, the Game Bar makes it super easy to show off your skills on YouTube or Twitch!
So game en looking for an engaging way to kill some time or want to share a thrilling game experience with the world, the Xbox Game bar is definitely worth trying out.
Step 4: Retrieve Your Recordings
Suppose you're in a rush and need to watch your game recordings. In that case, you can do so by opening the "Settings" menu on your controller and navigating to " Game & Voice. " You'll then be able to watch, pause, and rewind them as needed. The game bar also functions as a remote control for your TV if you have an Xbox One S or newer.
Screen Capture Using the Xbox Game Bar for Windows 10
Windows 10 and Windows 11 has a new feature called the Xbox Game Bar. A bar at the bottom of your screen provides quick and easy access to various features and tools.
One of these features is a screen capture, which is perfect if you're looking for a way to capture your gameplay and share it with friends online.
Open the Xbox Game Bar and click the screen capture button to use screen capture. It'll start recording your game screen and save the file to your computer.
You can then share it with friends online or use it for other purposes, like controlling PC settings. So, when you're looking for an easy way to capture your gaming experience, the software is a great option!
Enable and Configure Game Bar
They introduced the Xbox Game Bar feature with the Xbox One S. It provides quick access to various features, such as the media player and games console.
So, how do you enable it?
Start with 'Settings' on your Xbox One and select 'System.' From here, you'll see the 'Xbox Game Bar' option. Have an Xbox One S or newer. The app will be enabled by default.
Alternatively, you can also enable it by pressing the Xbox button on your controller and selecting the 'Game bar.'
Once you enable the feature, you can control your TV's audio and power settings. You can also access various features by pressing the 'Menu' button and selecting 'Game bar.'
So there you have it – the Xbox Game Bar is now enabled and ready for use!
How to Broadcast, Take Screenshots, and More
The Xbox Game Bar feature in the Xbox One S allows players to access various gaming features without leaving the game they are playing. The Game Bar can broadcast, take screenshots, and record videos of yourself playing games.
Broadcasting lets you share your gameplay with online viewers or on their own console. At the same time, a screen shot captures your screen while you're playing. Finally, video recording yourself playing games enables sharing with friends or family members later.
Keyboard Shortcuts
The Xbox Game Bar is a new feature in the upcoming Windows 10 update. It lets you access your favorite games with quick keyboard shortcuts.
Some available shortcuts are reloading ammunition, changing weapons, or casting spells in your game.
The Game Bar can be accessed by clicking the three lines in the top left corner of the screen. Keep in mind that the Game Bar is unavailable in all games, so check the game's description to see if it has been added.