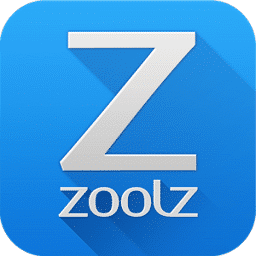 Zoolz is a cloud based backup service that offers you online storage and online workspace. The cloud backup service is designed for storing unlimited data for a lifetime. The data, which is stored, is duplicated multiple times using the special facilities to ensure reliability and security of the system. The company also offers simple restore services to access single or multiple files.
What is Zoolz?
Zoolz is the most affordable cloud backup available on the market with a variety of solutions tailored to small businesses, large businesses, and individuals. Zoolz is trusted by thousands of notable businesses to handle their cloud backup needs. These businesses include Canon, Dell, Acer, and Harvard Library.
What makes Zoolz unique?
Zoolz utilizes the BigMIND network. This network consists of 6 global super data-centers that are built entirely on Amazon Web Services, the global leader in cloud computing. BigMIND follows the exact same global regulations and industry standards as AWS and adds additional innovative technology to the mix.
Tribrid Technology allows local storage, instant storage, and cold storage. This allows you to choose whether to have your data at your fingertips or store it for archival and compliance purposes.
Strict adherence to General Data Protection Compliance, HIPAA, and various other regulations, frameworks, and privacy acts. There is no need to worry about what is happening with your data.
Military-Grade 256-AES encryption ensures your files are secure.
Advanced AI-powered optical character recognition engine that locates text contained within any document, receipt, or image and makes it searchable.
Automatic deduplication process that works on machine, company, and global levels.
Smart change features that only upload the changes made to the file instead of reuploading the entire file. This allows for faster upload times.
Let's take a look at some of the most popular solutions available:
Business (Intelligent Cloud Backup)
This option starts with 100GB and is suitable for most businesses. All backup plans including this one come with a user-friendly lightweight file browser that makes it a simple process to search through, preview, and share all your files. All Zoolz plans also come with complete user management allowing you to grant privileges, set storage limits, or suspend specific users.
Business Cloud (Backup & Archive)
This option starts with 1TB and has an unlimited number of users and servers. This solution comes in a variety of different tiers so that you choose the one right for you. Need a larger storage capacity for example? Just choose the one that fits your needs.
The BigMIND Partners Program
You can utilize our BigMIND network for other purposes than data backup. Some of these applications include:
Distributing files to customers/users.
Taking advantage of our AI photo detection tools. Search for an object and have all images that contain that object will show up in the search results.
A complete set of APIs that allow you to incorporate BigMIND with your own software, website, or billing system.
Sign up for the BigMIND partner program for free and take advantage of our pay-as-you-go procedure where you can experiment without contracts or commitments.
It is nice to keep in mind that all services provided by Zoolz come with a 30-day guarantee. If you are not satisfied with your service during the first 30 days, then all of your money will be given back. Zoolz is designed to range from several files to terabytes of data. No matter how small or large your operation is, Zoolz can handle it.