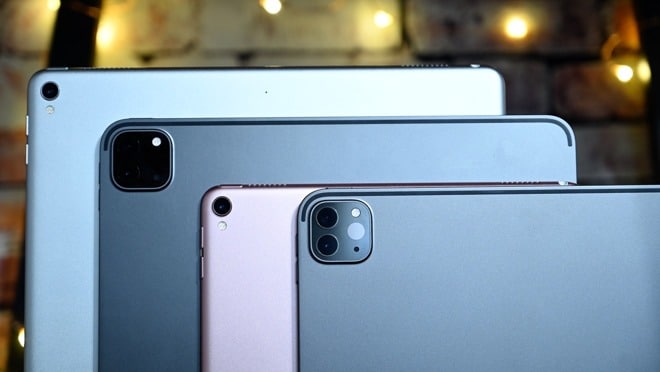 iPad Generations
Looking for an iPad tablet? They're powerful devices that let you create documents and images, search the internet, and even use apps and more.
Apple is famous for releasing new versions of its devices on a regular basis. Each new generation is loaded with new features and options. However, you don't necessarily need the newest version. In many cases, an older generation iPad will met your needs and will be lower cost.
Not sure which iPad generation to get? Check out the list below to learn more about each option.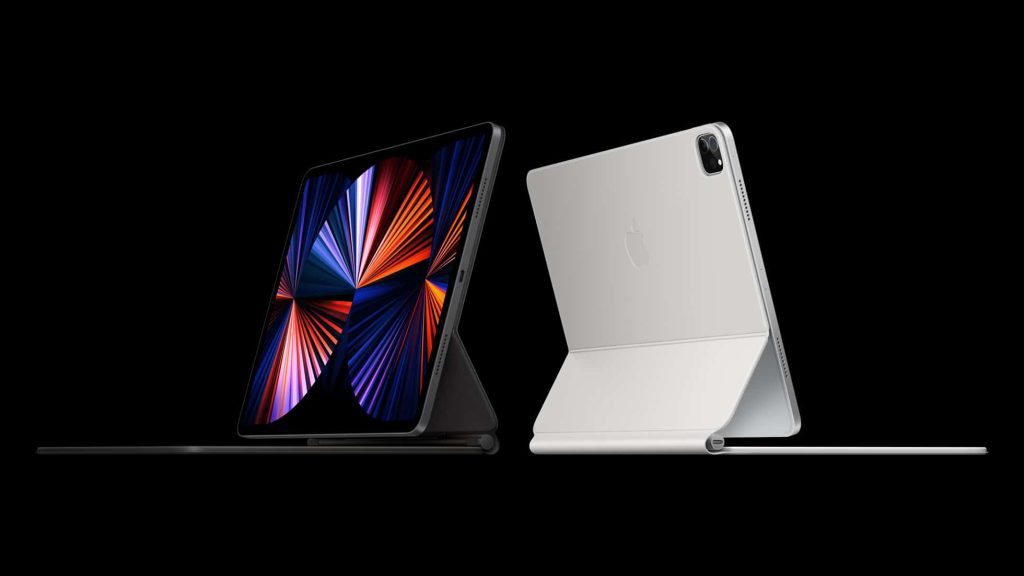 If you're looking for the most powerful Apple tablet available, this is it. This is the latest release of the iPad Pro, which comes in two sizes: 11 inches and 12.9 inches. It has a powerful eight-core M1 processor, which gives it the ability to almost anything you want on a tablet.
It offers the ability to edit 4k video, as well as features like Thunderbolt 3, USB4, eSIM, and much more. The camera is the highest-quality Apple offers with Center Stage, which follows you during video calls. It's also a powerful drawing tablet if you'll use it for creative purposes.
The 5th generation iPad pro is a pricy option, but it's loaded with features and has fast processing power. If budget isn't an issue, this is the tablet for you.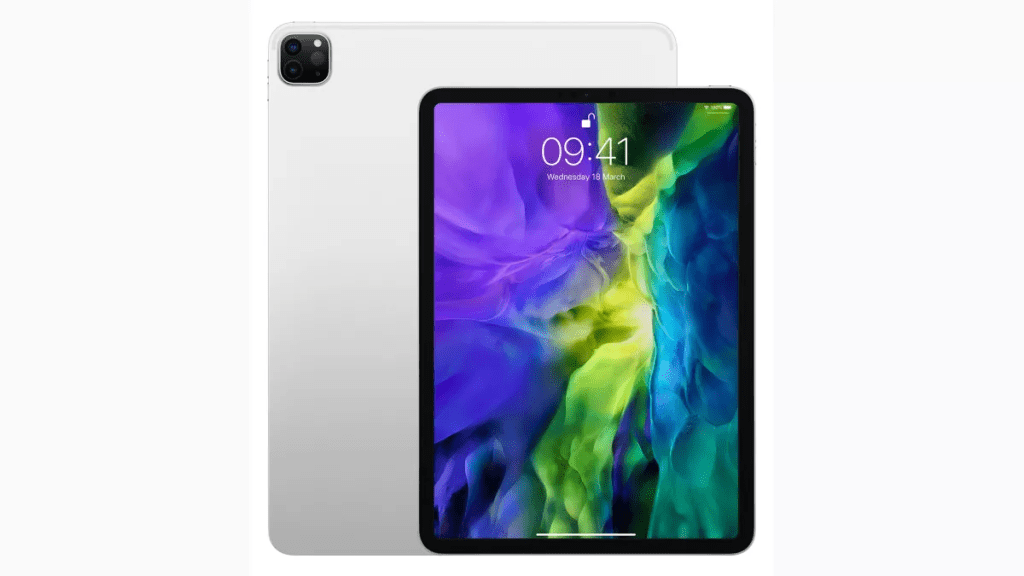 Apple iPad Pro (4th generation, 2020)
The 2020 version of the iPad Pro may not be the newest, but it's still packed with value. It has the same 11-inch or 12.9 inch screen options that you would find in the latest version. It also has nearly all of the same features. In fact, if it weren't for the price tag, you may not even know the difference between the two.
The one thing that could be a dealbreaker for some people is the operating speed. While the 4th generation is fast, it's a tad slower than the 5th generation released in 2021. Most people won't notice a difference. But if you are using the tablet for high-powered work that needs speed, you may see it.
This generation of iPad Pro is available with up to 1 TB of storage space, so there's plenty to hold all your photos, videos, files, and more. If you want the newest features on an iPad Pro but don't want to pay the price for the 5th generation, this is a great option.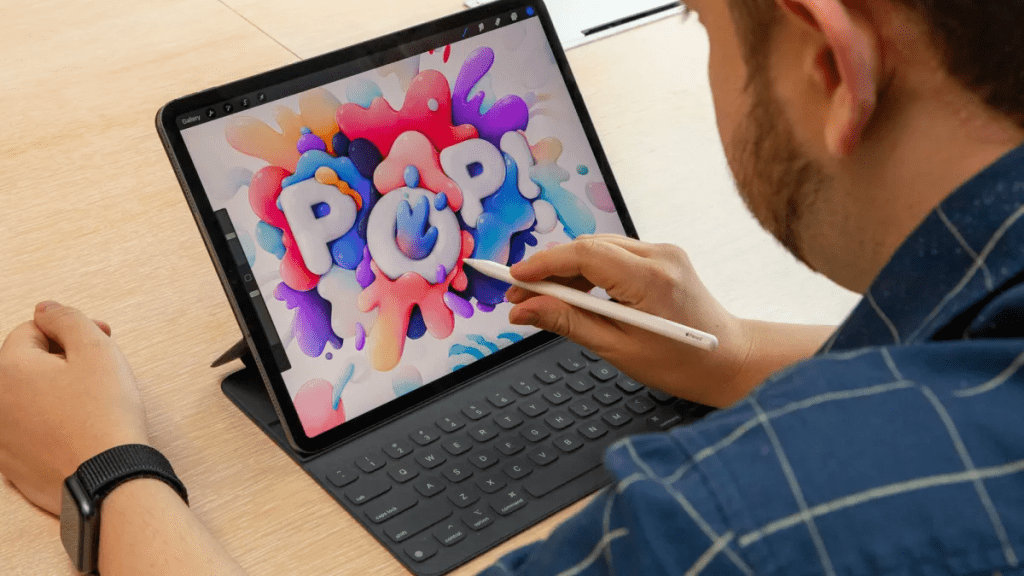 Apple iPad Pro (3rd generation,2018)
There was a two-year gap between the 3rd generation iPad Pro and the 4th generation, and you can tell the difference between the two models. This version is still sold at some retailers and is available online. However, there is a steep dropoff between this 2018 release and the 2020 release.
This iPad Pro comes with the 11-inch and 12.9-inch screen options. It also offers up to 1 TB of storage space and a speedy processor. However, the 12.9-inch option comes with a bulky design that makes it feel more like a handheld laptop than a tablet.
Given that this tablet was released nearly five years ago, there's also the risk that some of the apps and software will be out-of-date relatively soon. This version is only worth the money if you can find it at a steep discount. If not, you're probably better off buying the 2020 version.
Apple iPad Air (5th generation)
Want something in between a regular iPad and a iPad Pro? Go for the iPad Air. This version was released in early 2022, making it the most recent release of all iPads. It features an M1 processor, which gives it the same computing power of the latest iPad Pro release.
It also comes with a 1640 x 2360 LCD screen that has amazing display and a flip keyboard for fast typing. The base storage is a bit limited at 64 GB. You have the option to upgrade to 256 GB to give you better more room for your movies, pictures, videos, files, and more.
If you want thet latest features and options but at a price below the iPad Pro, this is a great option. It's still rather pricy given that it's a new release, but it's not as expensive as the latest iPad Pro.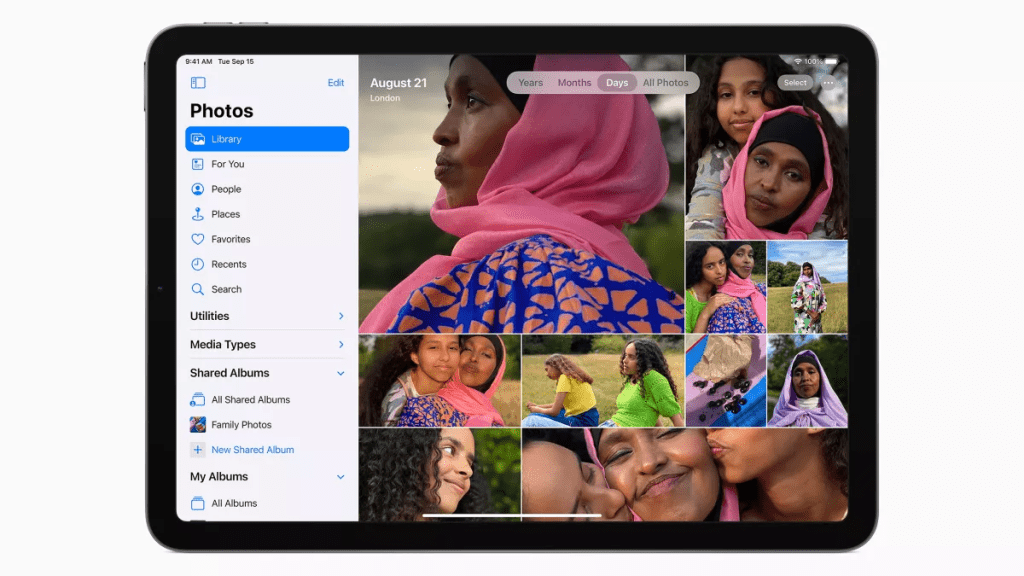 Apple iPad Air (4th generation, 2020)
This 2020 release may not be the most recent iPad Air but it's still one of the most powerful tablets available. It has the A14 Bionic processor which was Apple's main chip befor going to the M1. While this tablet isn't as fast as the 5th generation iPad Air or the latest iPad Pro, it is still a very fast, powerful tablet.
It also has the same superb screen that you'll find in the 5th generation iPad Air. You can watch videos, movies, and your favorite apps with an excellent display.
This was the first Apple tablet in which the home button was removed. Instead, you use Touch ID in the power button. That change allowed for slimmer bezels, giving the tablet a slimmed-down look and feel. It won't feel bulky in your hands.
Again, if you want a powerful, dynamic tablet, but don't want to pay the prices for the latest models, the 4th generation iPad Air is a great option. You can still find this at many retailers and it is widely available online.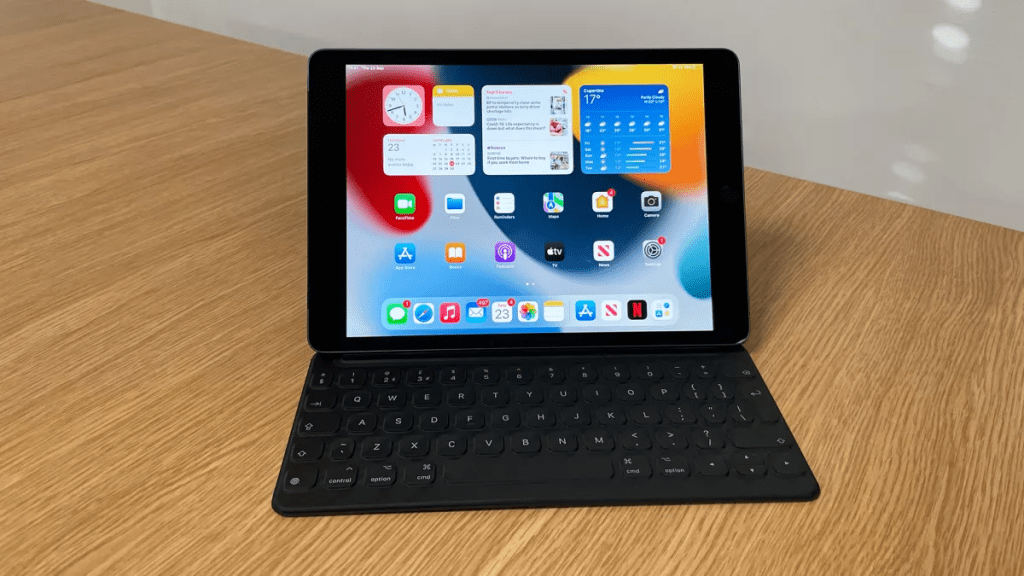 Apple iPad 10.2 (9th generation)
The most recent version of the iPad was released in September 2021. It's very similar to the previous version, with almost all the same features and options.
There are two noticeable upgrades on this device. First, the camera was upgraded to 12MP with the Center Stage option, which was previously only available on the more expensive iPad Pro.
The device also has Truetone Tech, which alters the images on the screen to align with the ambient lighting of your location. That can be particularly helpful if you use your tablet outdoors and frequently deal with sun glare.
Other than those features, this version is almost identical to the previous version. Unless you need the updated camera or Truetone Tech, you probably do not need the latest generation.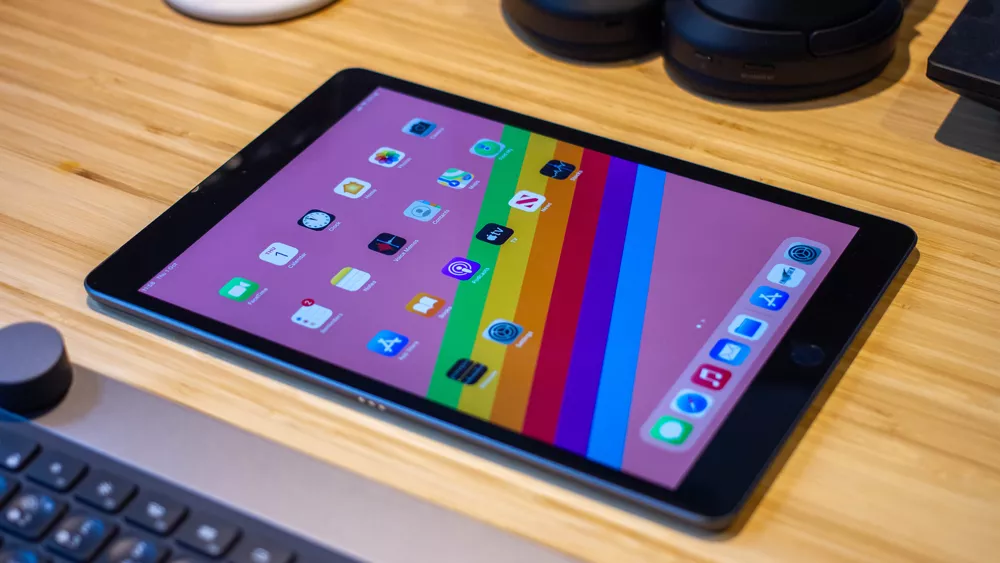 Apple iPad 10.2 (8th generation)
This version released in 2020 is packed with new features and options. It has the Apple Pencil which makes it easier than ever to navigate the device. This generation also offers a more powerful processor and a great Retina display.
It's sized at 10.2 inchest. That puts it right between the iPad Mini and the Pro. It's the ideal size for optimized usage and browsing, but without it being too large to handle. Given the features and the price of it being an older generation, this version of the iPad is a great value.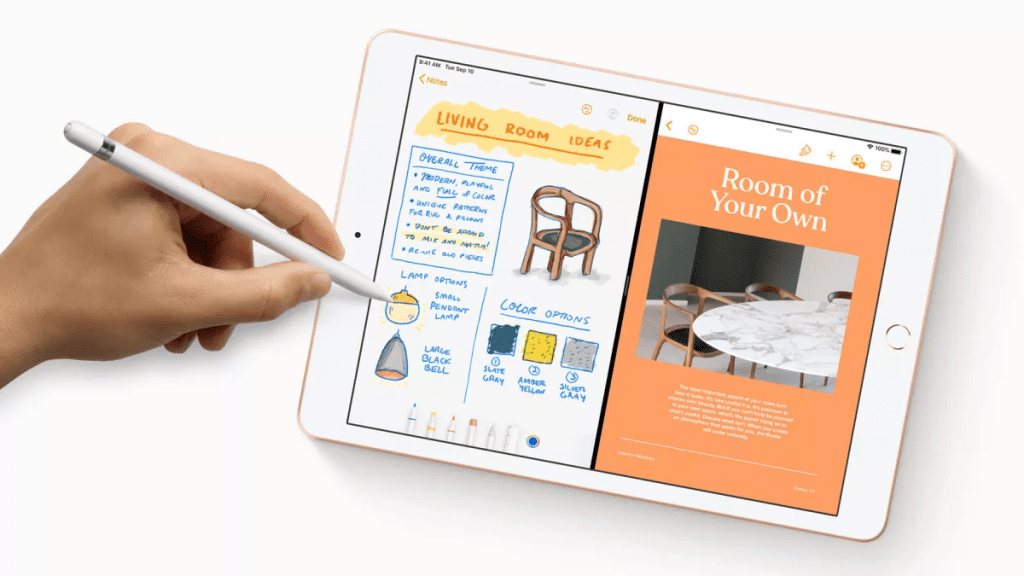 Apple iPad 10.2 (7th generation)
This version was released in 2019, and it's a great option if you're on a budget. It has almost the exact same features as the 8th generation. So you could save money by opting for 7th generation and still getting many of the same features. It has the same camera, display, Pencil, and much more.
The biggest difference between the 7th generation and 8th generation is the processor. The 7th generation has the A10 fusion chip, which is older than the processors currently in use. If you compare this tablet with a newer version, you'll notice a very slight lag in processing time.
The 7th generation is a good option if you're using it for basic purposes, like online browsing and social media. However, if you plan on using the tablet for complex tasks, this processor may not be able to do the job. However, it is a great option if you want to save money.
Apple is well-known for constantly releasing new models of its products. Apple diehards wait in line to get the newest releases. But you don't have to have the latest release to take advantage of Apple's latest technology.
Very often the upgrades in new models are slight. When a new generation is released, the prices on the last generation instantly drop. You can take advantage of this by being patient and waiting to by a tablet that is only one or two generations removed from the latest release. Unless you're doing high-powered work where you need the absolute best and latest features, you probably won't be able to tell the difference between the latest generation and the previous generation.
Check out your nearest retailer today and do a quick search online to see what previous generations are available.