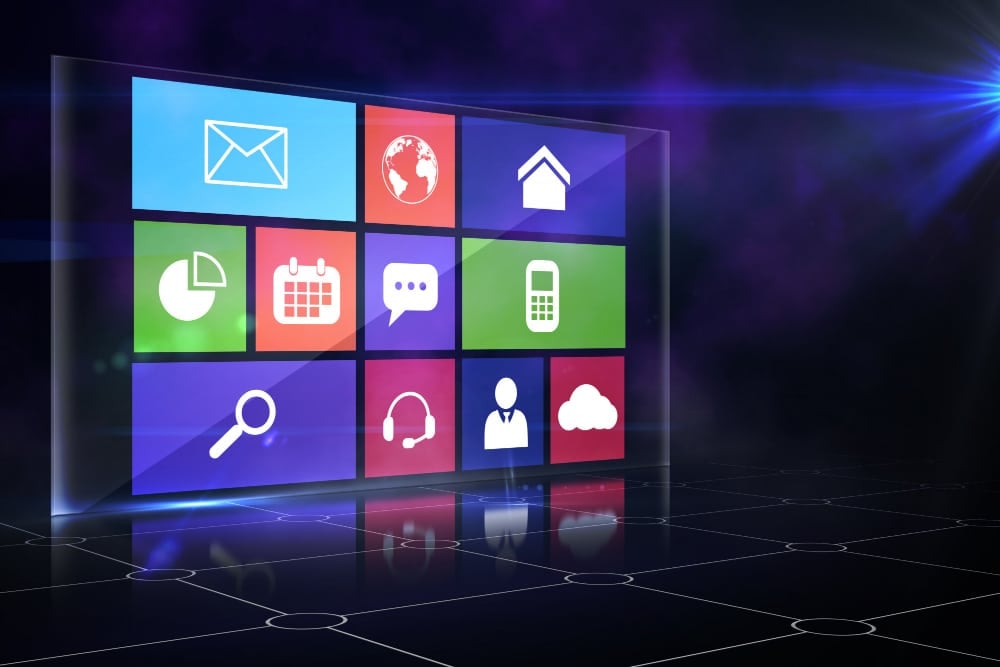 Windows 11 vs Windows 10
If you are wondering whether switching from Windows 10 to Windows 11 is worth it? It is. Windows 11 is the newest Windows version and is more updated compared to Windows 10. Although the two versions are pretty similar, there are some big differences between the two operating systems.
The newer version, Windows 11, offers a mac-like aesthetic and more productivity. In this article, we'll dig into the major differences between the two, the pros and cons of each, and evaluate whether you should upgrade your operating system.
1. Transition From Monitor to Laptop 
Windows 11 includes unique features which are not there in Windows 10, such as Snap Groups and Snap Layout. They sit at the taskbar and can be minimized and hidden from the screen, making task switching easier. You can also plug and unplug your computer from the monitor without losing your open icons.
2. Microsoft Team Is Added to the Task Bar
With Windows 10, you need to open a search engine to access Microsoft Teams. Windows 11, on the other hand, makes it easier by adding Microsoft Teams on the taskbar and giving you easier access.
3. Enhanced Touchscreen, Pen, and Voice Support 
One of the main advantages of Windows 11 is that it aims to improve the touchscreen features and the pen and voice haptics. You can hear the vibrations from your pen when taking notes and drawing, as opposed to Windows 10. Windows 11 is, therefore, the best windows system operator to install on your tablet.
4. Xbox Tech Systems 
Good news for gamers; Windows 11 comes with certain features that can be found on several Xbox consoles, such as Auto HDR. It will improve your gaming experience on your computer. This move comes when Windows is moving towards integrating computers and Xbox consoles for Microsoft.
5. Android App Integration 
You can now access Android apps on your PC once you upgrade to Windows 11. Although there are several ways you can access android apps through Windows 10, this update will make it easier. This feature is something that most Windows users have been waiting for for a long time.
6. Microsoft Store 
The Microsoft store in Windows 11 has been redesigned to make it much easier for users to find apps and movies. The upgraded Microsoft store will allow users to download all the apps available in both   Windows 10 and Windows 11. However, you need to upgrade the Microsoft store independently of Windows 11 since it's a universal Windows Platform.
7. Virtual Desktops 
Windows 11 users can set up and use virtual desktops similar to Mac users. Whilst Windows 10 also enables users to create multiple virtual desktops, the options are limited. Windows 10 users cannot toggle between multiple desktops for work, gaming, and school.
What to Check Before Upgrading to Windows 11
Before upgrading from Windows 10 to Windows 11, you need to ensure that it applies to your situation and that your PC can handle it. Windows 11 is a huge overhaul and needs you to prepare your computer first. The upgrade process may require complete reinstallation in some cases.
Preparing your computer minimizes the chances of issues happening and makes it easier for your PC to recover if something goes wrong. Some of the ways you can prepare include:
1. Check if Your PC is capable of Running Windows 11
Although it's free to upgrade to Windows 11 on your PC if you have Windows 10, it's not guaranteed that your computer is compatible. The new windows update has increased the system requirements, and you need to ensure that your hardware can handle it. If it's not compatible, upgrading your Windows OS can cause it to lag.
2. Enable TPM 2.0 on the BIOS 
Unlike Windows 10, Windows 11 requires your PC to have a trusted Platform Module version 2.0 for better security. If you don't have this feature on your device, you might not be able to upgrade to Windows 11 without issues. To enable this feature:
Go to Settings 
Click on the Update & Security button
Click on Recovery 
Click the Restart now button under the advanced startup
Troubleshoot 
Click on the Restart button again
Select the advanced security setting page depending on your PC's motherboard.
Select TPM 2.0 and click the Enabled option
You can purchase a module to provide additional support if your computer does not have the 2.0 version. However, ensure you consult the motherboard manufacturer to confirm that the right support module exists. After completing all these steps, you should be able to upgrade your PC to the Windows 11 OS.
3. Uninstall Non-essential Apps 
Windows 11 generally takes up more storage space than Windows 10. Also, poorly designed apps and  security tools can cause problems preventing your Windows 11 from installing. Uninstalling all conflicting apps and security systems before upgrading your OS may help you avoid problems.
To uninstall these apps:
Go to Settings 
Click on Apps and Features
Select the app or system you want to uninstall
Click on the Uninstall button
Click the Uninstall button again once the uninstall pop-up appears on the screen.
The applications and systems will be removed from the device after these steps. You may need to repeat these steps to uninstall all apps and systems that may conflict with the upgrade.
4. Ensure You Have Enough Space on Your Computer 
Windows 11 requires a hard drive with at least 64GB of space and an additional 20GB to process the upgrade. You can delete all the extra files and games on your device. You can do this by opening settings and deleting all the temporary files in storage. Some of the temporary files you might consider deleting to create additional space include the following:
Recycle bin
Temporary internet files
Thumbnails
Windows defender antivirus
Windows upgrade log files
Delivery Optimization files
Device driver packages
4. Check and Repair System Errors 
If you've been using Windows 10 for a while without repairing the system errors, your setup may contain corrupted files. Having corrupted files and other issues can prevent a successful installation. If you plan on upgrading Windows 11 to the same device, you can use the System File Checker to check and repair any problems.
Reasons Why You Shouldn't Upgrade to Windows 11
Windows 11 has its upsides and downsides, and depending on how and what you use your computer for, it might be wise to stick to Windows 10. Windows 10 does everything well and, in some cases, even better.
Most Microsoft Windows updates are met with many negative reactions, and although Windows 11 hasn't faced such vehement opposition, it doesn't make it perfect. One of the major downsides to the upgrade is the hardware requirements. You might need to buy a new device or upgrade the hardware. Some other reasons include:
1. The Taskbar on Windows 10 is Better 
The taskbar on Windows 10 shows a wider array of icons compared to Windows 11. The entries are also in the same place on the taskbar.
2. The Start Menu on Windows 10 is Better 
The Windows 11 Start menu shows no recently installed or frequently used applications. Icons on the upgraded OS don't show any information about the applications, as with Windows 10.
3. Windows 11 Doesn't Have an Always-available Search Bar 
Nothing is as good as having a search box always available at the bottom of the screen. Windows 10 offers that option next to the Start button. You have to press a taskbar option or use the Windows Key-S to access the search bar in Windows 11.
4. You Need to Sign In to a Microsoft Account To Use Windows 11
If you hate signing into a device before using it, you will not love having the Windows 11 OS. Using Windows 10 is easier and more accessible for most people and can easily be used in a family set-up.
Conclusion 
There are upsides and downsides to using the Windows 10 and 11 Operating Systems. Your computer is the major determinant of whether you should upgrade from Windows 10 to Windows 11. Most PCs can upgrade for free if they have enough space to enable the installation.
If you want the latest version of Windows, you should consider getting Windows 11. It's the most secure Operating System due to the TPM 2.0 version, which makes it the best OS. You can also collaborate on remote work since it supports Microsoft Teams.