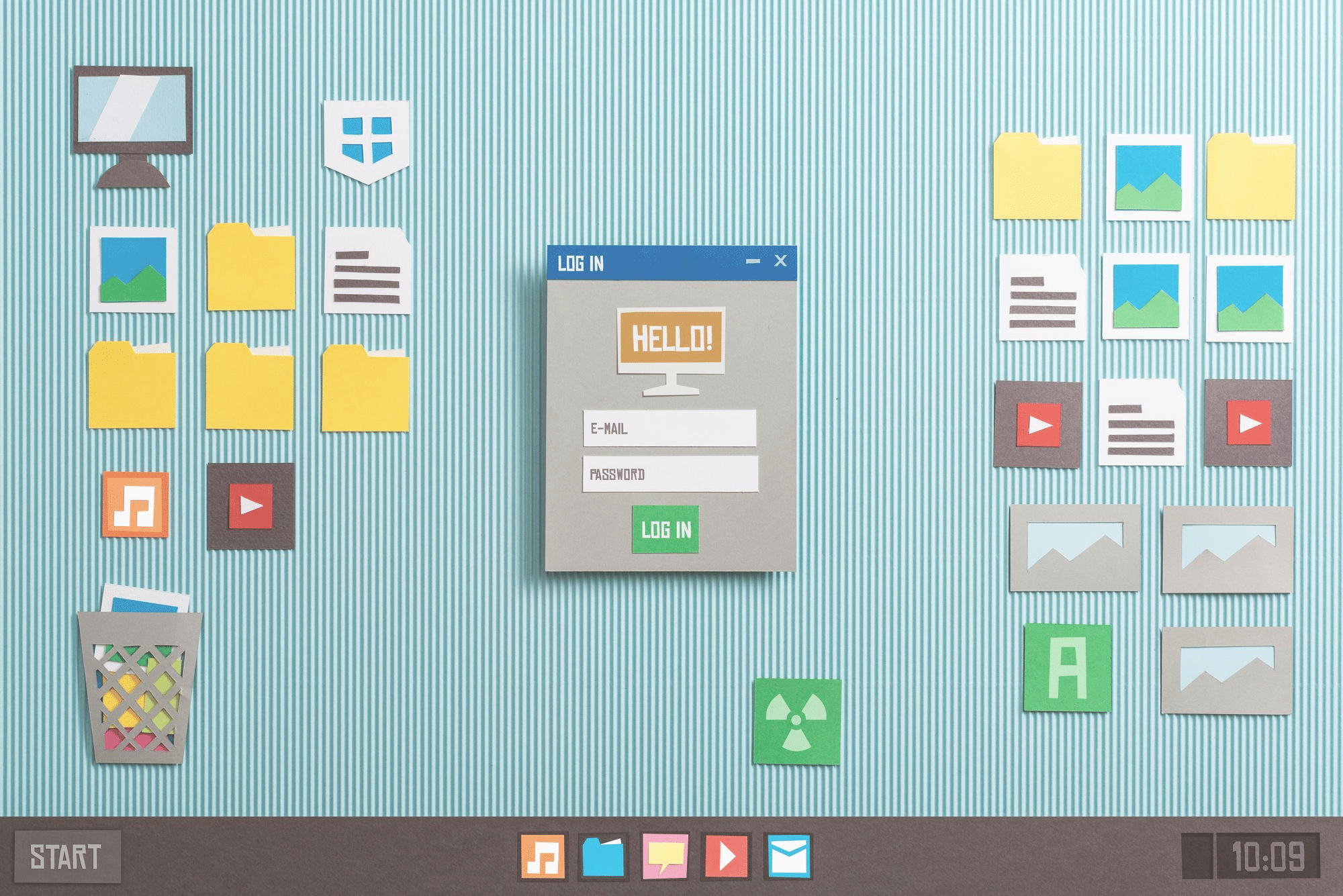 What is Microsoft Windows?
Microsoft Windows is the most popular computer operating system in the world. This has been the case for years, and it has earned its place as the default choice for operating systems (OS). What exactly is an operating system? What makes Windows distinguishable in the market? When buying a computer, there are many options and the operating system is one of the most important selling points. This overview of Microsoft Windows will help you decide if it is the right choice for you and what it brings to the table for consumers.
What is An Operating System?
Everyone knows that each operating system is set up differently, but it is more than just aesthetics. You can't use a computer without an operating system. It is the software on your device that allows its hardware to communicate and work with all its other software. It ensures your computer's programs get what they need since multiple programs often run simultaneously. Picking an operating system is a matter of preference and individual use.
What Exactly is Microsoft Windows?
The short answer is that it is a graphical user interface (GUI) operating system made by Microsoft. That is not enough, though, to know how it stacks up against other options. Microsoft released its first Windows operating system, Windows 1.0, in 1985 and is now dominating the home computer market. Windows 11 is the most recent version following Windows 10. Since Windows XP, Microsoft has made both home and professional editions of its software. Home editions are cheaper but have fewer features.
Why Do Operating Systems Have Graphical User Interface (GUI)?
A graphical user interface or GUI is a system using visual components to operate its software. Objects on the screen deliver information and show actions a user can take. Icons are one example. Before the use of GUI, computer users would have to memorize commands and manually enter them. GUI has long been the standard for computer software and has made computer users more user-friendly.
Why People Choose Windows
With most computers running on Windows, there must be a reason people choose it over other operating systems. The first is simply the availability of software. More software is made for Windows than others. For gamers, Windows is the default. Mac does have games and many other software options, but it is still catching up with Windows. Linux is altogether on the back burner. There are ways to work around this, but it's easier for most users for things to just work outside the box.
Price is another selling point. Windows is cheaper than Mac, and you can get a warranty and tech support at no additional costs. You can also make upgrades and get repairs without going through Microsoft. Apple is picky about third-party repair shops, so it's easy to void a warranty. Windows also tends to get more updates for software than other competitors with a lot more options for manufacturers and specifications.
Windows Home or Windows Pro?
The home version is the base version of Windows. It is installed on many computers and allows you to do all the basic things like connecting to the internet. Windows Pro is for heavier users and caters to businesses. It costs more, but it has built-in features that don't come in the home version such as the Bitlocker device encryption in Windows 11. This feature encrypts your disk drives to stop unauthorized access to your files. This is important for businesses because devices are often carried everywhere and are at risk of being stolen.
Windows 11 Pro also has the Windows Information Protection (WIP) feature. It separates personal data from work data to help prevent accidental leakage of confidential information. Aside from this, one of Pro's most significant features is supporting a higher level of specs. It supports up to 2 TB of RAM and 2 CPUs with 128 cores. The home version supports 1 CPU with 64 cores and 128 GB of RAM. Although Windows 11 Pro has superior specs and features, the everyday user is unlikely to ever use all it offers. Learn what you actually need before choosing.
Which Version of Windows is Best?
There is no such thing as best when it comes to technology. It's all about what makes you comfortable and suits your needs. Although you can download any version of Windows you want, only Windows 10 and 11 are still supported. A lot of features are the same, but Windows 11 updated a few things that could make a difference to some users.
The taskbar is in the center of the bottom of the screen in Windows 11, but its position can be changed. The programs look different too and the color screen changes everything including apps. Android apps are now accessible through the Microsoft store automatically. Windows 10 allowed this but only if you had a Samsung phone linked to your computer.
Snap Layouts has been added to allow easier multitasking in Windows 11. It has grids to allow you to set up open apps the way you like them for easier multitasking. You can group apps and windows for organization. This means you don't need to minimize and maximize apps when you have to regularly switch between them.
If you're a gamer, Windows 11 now has some features that are on the Xbox. It brings DirectX 12 for high frame rate gaming. Auto HDR adjusts image quality automatically without the need to tweak graphics card settings when you want to change screens. There are other features Windows 11 offers, but your usage should be the ultimate selling point.
Conclusion
Microsoft Windows is a versatile operating system that allows flexibility that competitors don't. There are a lot of options for computers and it's easy to pay too much for things that you either won't use or are not the best deals. The operating system is the most important feature of any device, so it's the best place to start when researching a purchase.