---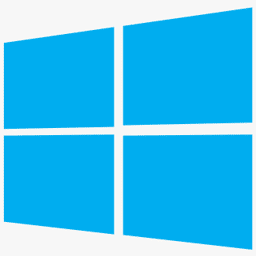 Windows 8 is a big change. It's both new and old, familiar and strange all at the same time. If you can get over the learning curve, it's definitely worth your time to check out. Microsoft has put a lot of thought into what users want and how they interact with technology, so there are some definite perks to using this latest operating system.
Software details
---
Software description
---
The Windows 8 operating system was initially released by Microsoft on Aug 12, 2012. The goal of Microsoft was to improve the user experience and compete with similar operating systems like IOS and Android. Windows 8 included a new and improved start screen, a windows shell with one-touch optimization, better downloading capabilities, and new security features. It is the first version of the NT operating system that is compatible with the ARM architecture. Although some criticized Windows 8 for being too confusing to learn, millions of licenses were sold.
How Does Windows 8 Work?
The Windows 8 operating system is basically the backbone that makes all programs run. It allows users access to a variety of resources as well as hardware and software. Once you hit the start screen, you can access the desktop and other parts of the system. You can set up your Microsoft account, create a password, navigate features, and perform many other tasks. The system does come with instructions to make it easier for those who are less computer savvy.
The Pros And Cons Of Windows 8
Pros –
Speed: Windows 8 has an incredibly fast boot time. In fact, the average time is about 17 seconds. This is far faster than any other competitor.
Security: The security features have greatly improved with a new picture authentication method. You can choose an image and up to three different password gestures. This added layer of protection will most certainly drastically reduce any safety risks.
Web browser: Internet Explorer 10 comes automatic with Windows 8. The browser is quicker and gives the user automatic access to new and improved features. Access to the browser can be made through the Metro app or the desktop.
Store app: Windows has its own store similar to Apple or Google Play Store. You can download a lot of free music and other apps.
User Interface: Windows has removed the old Aero and replaced it with Metro. It has a touch screen-inspired interface and easy navigation. The user can also customize the screen by rearranging apps.
Cons –
User Friendliness: This system is not quite as friendly as users think. The system tray can be difficult as minimized apps are hard to find. Because of this, it is suggested that only a minimum number of apps be kept on the interface.
Cost: This system is not cheap. Be prepared to fork over about $200 if you want it.
Application Support: There are third-party application issues with this operating system. Many of them will no longer work after Windows 8 is downloaded. The new interface also stops the ability to multitask.
Screen Resolution: With Windows 8, resolution can be a bit tricky. For example, the regular Metro 1024X768 is not compatible with a laptop or notebook. If you are attempting to display programs simultaneously, adjustments will have to be made.
Function Support: The lack of a start button drives a lot of users crazy. No one is sure what that's all about. All users know is it's a real pain and a drawback because it's the central point of function. The previous version had the alt+ctrl+del function, but for some reason it was not included with Windows 8.
How To Install Windows 8
You can install the operating system by following these steps:
Insert the DVD and restart the computer.
When the menu appears, select a USB storage device.
Wait for Windows 8 setup to appear
Select language and the correct date and time format
Click Install Now
Accept the licensing terms, click the check box, then continue.
Select the installation type
Select where you want the download
Installation should be downloaded to the computer.
Keep in mind that your computer will cycle through a few shutdowns during the process. Additionally, all of your information will be deleted during the downloading process. Be sure to back up your information to keep it safe.
How Safe Is Windows 8?
This is one of the safest versions of the Windows operating systems. Not only does this system include a variety of safety measures to reduce security risks, but it also has other safety features to reduce the accidental downloading of harmful malware. Users have the ability to monitor security features, troubleshoot, and restore the computer to an earlier date and time. In the Security Window's Defender box, users can turn on virus protection to keep the computer safe and free of spyware and unwanted software. The safety and security features run in the background 24/7, so you may not be able to see them.
Is Windows 8 Still Supported?
Support for Windows 8 has ended. This means users will need to upgrade to the Windows 8.1 version. The upgraded version will have additional enhancements and upgrades available. Keep in mind that support for 8.1 will end on Jan. 23, 2023. After this date, security features will no longer be available.
Although there have been some new and improved Windows 8 versions, the initial version is considered to be a very solid and safe operating system. Not only is it fast, but it also has really good security features. The Windows 10 web browser is also fast and filled with new and improved features. While some users have issues with the functionality buttons, the system has plenty of good perks that more than make up for the few disadvantages.
Alternate Softwares