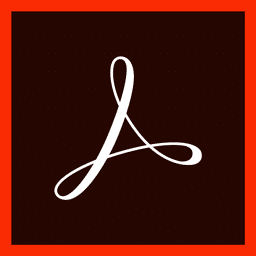 Adobe Acrobat Reader is a cross-platform PDF viewing and editing program. Using any version of this program, you can access and convert files into a PDF, sign your name on important contracts – which are typically formatted using a PDF, print documents, and place comments. Adobe Reader is broken up into free and paid versions: Acrobat Reader and Acrobat Pro DC.
Adobe Reader is found in nearly all of the laptops, smart devices and desktop systems. This reader supports the PDF file format, which was created by the developers of Adobe Reader. It is the best solution for all home PCs and business systems. The good thing is that it is totally free. Just download and install the reader and you are able to view, even edit and print files in the PDF format. By PDF, we mean Portable Document Format, it was released in 1993.
Opening PDF Files
There is no other software or program out there that helps in opening the PDF files so easily. Through the Adobe Reader, you can search your required content easily in the PDF file and locate it. By edit, we mean here that many online forms come in the PDF format. You can easily fill them and save them or send them. Apart from online editing, you can also add a digital signature to the PDF files.  Adobe Reader enables, you to comment on the PDF files, with the help of sticky notes, add text highlights and annotations. We can say that this software is best for collaborative working. The latest version of Adobe is best, as it offers a great level of security for the PDF documents and is compatible with the Windows 8 operating system.
Safety
The safety feature included in the latest version helps in preventing any sort of data theft issues. The sandbox mode initiates a special Protected Mode, which opens PDF files in virtual environment. It means that your system is not affected, as the files are not downloaded or opened directly.  So, no system files can be affected directly, as maximum protection is offered. One thing that you need to understand here is that it's not a creator, but only a reader through which, you can open files.
Other Essentials
The Adobe Acrobat 11 and Adobe PDF Pack are entirely something different. You need to pay in order to use them. Through these software types, you can easily create, combine, export and edit different PDF files. Adobe Reader allows you to post comments and even mark documents with highlighter and sticky notes. The commenting style and degree depends on the Adobe software used to create the PDF file. The latest version carries a share panel button through which, you can email PDF files with the help of online service.
It is also very easy to store or upload the Adobe documents on the online servers with the help of SendNow. If you share the file in this manner, through an email, the recipient will gain access to a link for downloading the file. CreatePDF is another useful tool for the users of Reader X, as they can convert different files to the PDF format easily.
Final Line
We can easily say that it is one of the most widely used readers available in the market. There are different versions and features that don't come for free. But the Adobe Reader is totally free and very easy to use.