Advertisement
---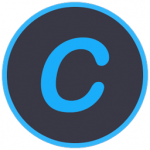 Advanced SystemCare

Download
Advanced SystemCare is an optimization suite. It allows you to maintain, clean and improve your computer's performance. It comes with categorized utilities: Clean, System Optimize, Repair and Security, and system clean. Advanced SystemCare allows you to have an advanced control of the PC's functionality. Other fantastic things you can do with this software are defragmenting and optimizing the hard drive, change settings of the operating system, permanently shred unnecessary files and folders, defrag in the registry, check for PC vulnerabilities that might compromise the PC's security. Also, you can monitor the system performance using this software by use of its widget. The widget shows the percentage of network traffic and CPU Usage. Comes with a rescue center that allows the creation and management of restore points. Advanced SystemCare features a Turbo Boost which speeds up Windows by killing background processes and services. Another feature, ManageMyMobile, helps you in managing processes cleaning and removing malware from your android smartphone. However, this requires you to install Advanced MobileCare from Advanced SystemCare.
Software details
---
Windows 10 / Windows 7 / Windows 8
Software description
---
Advanced SystemCare is a great software that is capable of performing various functions in order to improve the working and performance of your system. It can scan your system for keeping it safe from getting infected, can speed up the working of the PCs by stopping useless tasks, can protect your system from data theft and can let you update your different software by comparing the versions with the database files. There are various other tools developed by this company that you can try too for targeted functionalities.
Installation Procedure:
The whole downloading and installation of Advanced SystemCare will not take more than a few minutes. Its setup file can be downloaded from the link published on the current webpage and then it can be run for starting installation. You need to agree to the End User License Agreement for moving further. After that if you enter your Email ID then you will subscribe to IObit newsletter. The privileges that you will get with this process include free eBook, regular giveaways along with free tips and advices.
Features:
Optimization:
Advanced SystemCare lets you clean and optimize your PC. Here you can remove spyware from your system, clean registry file and make it error free, ensure privacy of system and data, clean junk files from your system for increasing speed and emptying memory space, boost internet speed, fix shortcut files locations, defragment registry, optimize system, increase security, scan the disk, fix vulnerability of PC and may optimize the disks.
Speed Increment:
This tool has the capability of increasing the processing speed of your computer system. It is done by optimizing the software and applications that are started as soon as you turn on your PC. The settings of RAM, Internet and HD files including system files are optimized deeply for providing better results. An IObit Installer can be installed too that will clean your Apps from toolbar and will make the system more efficient.
Protection:
Advanced SystemCare keeps your system protected from harmful activities. It keeps your system safe from browser history tracking and provides DNS protection, system reinforcement and surfing protection in real time. Some features can only be obtained by purchasing the Pro version of the software at $23.89 discounted price.
Action Center:
Action Center also provides certain features and options for your system. Via this option you can check whether any of your installed software needs to be updated. You can enable Automatic updates for saving your time and thus getting saved from doing all the work manually.
Conclusion:
IObit has developed a lot of tools that are useful in many ways. The names and download links of all these software can be found in the Toolbox option. Advanced SystemCare is another complete software package that is developed by this company. It keeps your system safe and secure and also increases the performance and speed of your PC by optimizing settings and files. It is a very useful tool that every computer user should give a try. It will surely make your system give better performance.