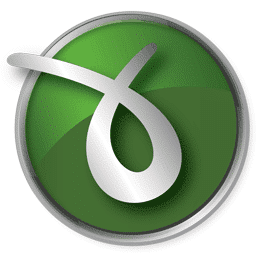 doPDF is the simpler version of novaPDF. novaPDF is targeted for commercial use. It allows you to create public profiles on servers, shrink file size, share them through Email, encrypt PDF files to enhance their security, insert or append multiple files, add digital signatures, insert watermarks and make files password protected. Either you can purchase the tool or use it in trial mode.
doPDF is a computer application that enables you to print documents virtually and convert them into Portable Document Format files. It is a free tool for home users; however, commercial users can purchase novaPDF Professional to get advanced features. doPDF is the product of Softland Developers and supports up to 30 different languages. It is very easy to use due to simple user interface and quickly accessible functions. The software is capable of creating PDF files from any Windows application that offers support for printing. It can be installed as standalone virtual printer or as an add-on for MS Office.
Document Printing:
doPDF can efficiently convert existing documents into PDF files. For this purpose, you have to go to the tab of Create One Document. If you have installed any other similar applications, then you can choose the virtual printer that you want to use. Then the file that needs to be converted can be chosen via Select File option. Either you can enter the complete path or Browse through the system memory. Once the required file is chosen, you can click Create button. It will prompt you to choose the quality for output file and other saving options. Once the options are chosen, the document will be printed in no time.
Preferences:
The users can adjust the settings and properties of output documents as per their requirements. The page size can be chosen via drop down menu. The available options include Legal, Letter, Note, A3, A4, A5, A6 and many more. You can also choose custom size by entering width and height along with selecting the dimension unit. The orientation can be chosen from Landscape and Portrait modes. The graphic options include Resolution in dpi and Scale in %. Furthermore, you can choose required amount of copies to be printed and select whether you want to collate it or not.
Other Features:
doPDF is a fast working efficient tool that can perform printing of text and images very quickly. Its performance is of high quality and it utilizes very few system resources. Therefore, the working of other programs is not slowed down. It is capable of processing multiple files at a time at fast pace. Once the software is installed on your system, you can use its functionalities in any other application by just clicking Ctrl + P buttons. The printing options become visible and you can use them on the basis of preferred settings.
novaPDF:
doPDF is a fast working virtual printer that creates PDF documents directly from supported Windows programs. It is suitable for all users regardless of their expertise due to its easy to use interface.