---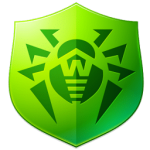 Dr.Web Anti-virus Download
Dr.Web Antivirus is the product of Dr. Web Ltd. It is a powerful anti-virus tool that is capable of finding more than 26,000 different types of virus in your system. Its large database of viruses is, and the definitions of all the newly discovered virus types are added to make it more effective than other products. It is a very fast application and provides users with real-time scanning and security features. It is not compatible with many other anti-virus programs, so you need to delete them first before installing it.
Software details
---
mac / Windows 10 / Windows 7 / Windows 8
Software description
---
Dr.Web has become another well-known domestic product that has included an anti-spam protection module in its core set. For this protection, Doctor Web uses a version of the anti-spam module based on Vade Retro technology from the French company GOTO Software, which began cooperation in October 2006. Mutually beneficial cooperation implies the use of Dr.Web anti-virus engines in GOTO Software products and the use of Vade Retro anti-spam technology in Dr.Web products. This is how Dr.Web for Windows appeared (antivirus + antispam).
French Dr.Web anti-virus
So we decided to check how the French antispam will work with our great and mighty one. Along the way, we found out that the company GOTO Software, the developer of this technology, is far from a novice in the anti-spam business (more than five years of experience in combating spam) and almost all French people use the solutions of this company for anti-spam protection, that the range of these solutions is wide and, most importantly, a team of professionals is working on all this, which instantly reacts to the freshest tricks of spammers. This means that the filter is constantly being improved and regularly updated as part of Dr.Web.
The first impressions after the installation were sharply negative. Immediately after launching The Bat! the system began to slow down terribly, and when you tried to do something with the mail, for example, move a message, the CPU load indicator just went off the scale, and the smart utility for adjusting the speed of the processor cooler gave a command for maximum speed, which made your ears clogged.4
But what you need to do is to enter the certain text as a prefix that will be added to the Subject field of emails containing spam. Enter any word you understand, say, Spam, and in your mail client create a special folder and a rule for collecting letters with this tag in this folder. The keywords in the Spider Mail Settings and the mail client rule must, of course, match. We draw your attention to this only because the description of the settings of the mail programs on the company's website is not specified.
And one more thing: be sure to check the box "Allow Cyrillic text" in the settings. The French specifically enabled this option so that letters in Russian would not be filtered into spam without any verification. The "Allow Chinese / Japanese / Korean" flag works the same way. So if you have correspondence in these languages ​​- do not forget about this fad.
Example of a phishing email
For persistent, so-called user spam, the filter allows creating blacklists. Yes, no one bothers and set up filters in the mailer itself to cut stably recurring spam right on the server. And fighting unstable spam is like fighting windmills. The spam emails that have broken through today will come tomorrow in a completely different guise – with new addresses, attachments, and pictures. That is why training spam filters on this broken-through spam does not affect, no matter how much you press the "This is spam" button. And this is probably why the spam blocker in question does not have plug-in panels in email clients.
Message about verified emails
However, Gmail.com users will be somewhat disappointed. This mailer requires an SSL connection and has non-standard port addresses. As a result, a message appears in the logs of Spider Mail that this is an unknown protocol, and the program does not scan incoming and outgoing mail. For users of the Dr.Web for Windows anti-virus, the company has announced a preferential upgrade to Dr.Web for Windows (anti-virus + anti-spam).