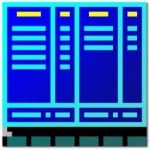 Far Manager is a file managing tool that effectively maintains the content of system hard disk. It is preferred for experienced users as they have clear idea of using commands and can perform advanced tasks for manipulation of files. Its customization feature is very attractive as it allows users to modify every aspect of its working as well as its appearance.
Far Manager is a useful file management application that is capable of handling all types of data files and folders. The product was offered by Far Group in 2000 and has been successfully meeting user expectations since then. The software was specifically developed for Windows operating system and coded with C++ language. Being a multilingual tool, it can be used in English, Russian, Spanish, German or other languages. It is a compact tool that enables you to view and manage all stored files. It possesses a Command Line Interface, so the operations can be performed by accurately entering desired commands.
Installation Procedure:
Far Manager can be installed quickly with the help of Setup Wizard. The process will start only after you have accepted the terms in its license agreement. Then you will be asked whether it should be installed for every user account on PC or for current account. In the next window, you will have to choose installation folder. The software comes equipped with various features, thus you can choose all those that should be installed on your PC. You can choose required Add-ons, Languages, Changelogs, Plugins and Shortcuts. Once the selections are made, the installation process will begin and will be completed in no time.
User Interface:
The interface of software is quite simple and is keyboard oriented. You can enter commands with the help of keyboard keys. However mouse support for a few functions is also available. Thus you can choose files or drag and drop them by using pointing device. With the help of Command Prompt commands, you can directly go to any directory in system and can access its files. The bottom of screen displays available functions as well as Keyboard Function Keys through which you can perform those operations.
Major Features:
It is a distinguished tool that can access every folder and file stored in system hard disk. It contains many built-in plugins that can open up selected files. User can also access its detailed Help section where documentation content can be found for understanding. It is a user friendly tool that can be customized according to user preferences.
Additional Functionalities:
Though Far Manager contains various features, but it allows you to enhance them by downloading extra plugins and macros. The Plugin APIs can be accessed via official website. It directs you to the Developers Encyclopedia section where you can search for required plugins by entering keyword in the search bar. You can acquire a variety of features including Hex editor, Image Viewer, Regular Expression Search, Auto completion, Syntax highlight, SFTP/SCP support and 7-ZIP integration in English or Russian languages.