---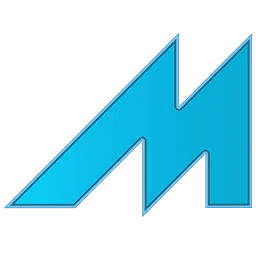 MAME, short for Multiple Arcade Machine Emulator, is one of the oldest arcade emulators. It can replicate the arcade machine by copying and playing the same code the game runs on. In theory, the replica of the arcade game should run the same as the original. 
Software details
---
mac / Windows 10 / Windows 11
Software description
---
The first MAME software was released in 1997 and was meant to recreate the hardware of arcade achiness, mainly for educational purposes. The ability to play the game on the emulator was first considered to be a fantastic side effect. Today the software has been updated to version 0.189 and has more than 7000 original games running on it.
How Does MAME Work?
MAME is a great place to start if you are interested in playing arcade games on your PC. Although it can be a bit challenging to navigate for beginners, it can be done with a bit of learning. The first thing you need to understand is where to put the game files. You also need to know the correct commands and how to get the joystick working.
There are several options for installing and running this software on your Windows PC. If you use a front-end system for your retro games, you can enable a MAME emulator core to install and run the software. All you need is to install some MAME ROM sets first.
Key Features
MAME is a free arcade machine emulator that is mainly developed for Windows. However, OS X and Linux are supported through the SDLMAME rom. It's available as a binary or source code download and has several unique features that make it quite popular in gaming. They include:
1. It Saves the Game Progress and Replays It
When playing arcade games on this software, players can pause the game, save it and replay it later. They can also save completed games and watch them later, which sets it apart from other emulators.
2. Configures the Keyboard Mappings and Hotkeys To Act as a Console
If you don't own a gaming console, you can activate the keyboard on the software's settings and use them to move the characters in the game.
3. Emulates Several Arcade Games
MAME is intended to replicate and preserve arcade games. However, you can use the software to play thousands of these arcade classics if you don't own the original arcade machines.
Advantages of MAME
MAME is one of the most common emulators in the market. Although it's not the only viable emulator for installing and running arcade games, it has several unique advantages. They include:
1. It is Supported by Most Operating Systems
The Multiple Arcade Machine Emulator is supported and is compatible with most OS. It's also compatible with several emulated CPU cores.
2. It's a Quality Emulator
Since MAME has been updated several times, it's a top-quality emulator. You can be sure that it will not be riddled with bugs that might destroy your system.
3. It's Free
Downloading the software and all the necessary source code is free and has regular monthly updates. This means the software you install will have the latest updates.
4. You Can Run Multiple Games
It's possible to run around 8000 games from the same device using this software. You can have multiple arcade games without using multiple machines.
Final Thoughts
The massive gaming industry that is present today started with computer arcade machines and games such as pong and Space War. MAME enables us to play these games on our PCs and in the comfort of our home. Although you can download, modify and redistribute this software, you must always credit the original author. You must also state that there is no warranty on the software and attach a copyright notice.