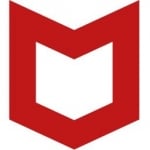 McAfee Internet Security Download
McAfee Internet Security was introduced in 2013 for solving the selected issues faced by computer and internet users. The tool has been running successfully since then. Updates have been made many times to improve the working of the software and to solve those issues that have started taking place with the passage of time. It is a recommended choice for those users who prefer using small tools rather than installing complex Anti-Virus software for making the work easy and to save memory space.
As the computers and mobile devices have started getting faster and more useful with time, more threats about data security have arisen. Ensuring the privacy and backup of mobile and computer data has become more challenging. For making this task easier, McAfee Internet Security has been introduced in the market. It can be downloaded by paying $79.99 and its trial version is also available. This tool comprises of many features but all these features are not made available for every Operating System.
Features:
This tool provides security from advance spyware, virus, spam content and phishing. Just like other similar tools by the same developers, it is also a two way Firewall. It lets you store 1 GB of your data online. The SiteAdvisor is also added in the tool in order to save users from visiting harmful websites. Another feature is the McAfee Active Protection technology that works at a very quick speed for deleting all the files that are corrupted.
Compatibility:
McAfee Internet Security is developed for Windows, iOS, Android and Mac Operating Systems. All you need to do is to pay for one time, and then you can use this software for a whole year at every device you own without paying any extra charges.
Benefits:
McAfee Internet Security lets you keep your device secure by blocking all those Emails and messages that carry harmful data. It also allows you to apply parental controls for keeping your children away from immoral data on internet. You can use this tool on all the devices at the same time without any worries. If you still face any problems in carrying out any tasks or understanding the instructions, then the help desk is available all the time. You can take guidance about your problem from Support for free.
True Key Manager:
McAfee Internet Security tool makes use of popular software True Key Identity Manager for making the log in process easier. It logs you in to various websites and apps by face recognition, so that the security of your devices can be improved. You are bound to use only one account in your all trusted devices for good results.
Money Back Guarantee:
The facility that is usually not available in paid software is the money back guarantee. This tool can be returned within 30 days of purchase if you are not satisfied. Your money will also be returned without any problem. But their free support system is so helpful that they will try to solve your issues first.