---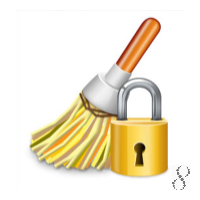 The Cleaner is a program specially developed for removing files ,Trojan horse and spyware from your computer. In addition to these types of malicious files, it also has a the power to remove worms, keyloggers and spyware. The trial version has no real-time protection against malware, automatic scheduled scans and updates, technical support.
Software details
---
Software description
---
The Cleaner is an anti-spyware program, which is easy-to-use and designed to protect, prevent and recover the computer system from malicious programs including Trojan horses (Trojans), spyware (Spyware) and adware (Adware), rogueware (Fraudware) and other types of malware. The Cleaner utility uses various methods to help protect your system from such threats.
Know the software
The software is efficient in detecting and removing malware that common anti-virus software often miss. With this powerful program, you can protect your computer from malicious programs, Trojans, spyware, adware, content, you will also be able to restore the system in cases where malware has already got on the computer. After running and start scanning, you can easily find and remove all threats from the system.
The latest version includes:
Fixed a bug where sometimes not able to verify license
Updated internal links
The main features of The Cleaner
Fast scanning engine
Search malware in critical areas of the system and scan selected drives
Protecting quarantine allows you to restore your files at any time
White list allows you to block validation of trusted files and folders
Compatible with other antivirus – firewall program
Command line support
Context menu integration
Secure channel for news and updates
Advanced heuristics to detect new and unknown threats