---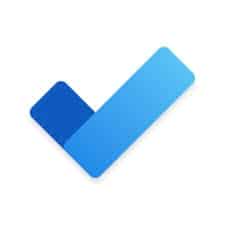 Microsoft To Do is a personal task organizer made by the developers of the popular Wunderlist service, which Microsoft bought a few years ago.
Software details
---
Software description
---
A Mac version has recently been released. It provides a full set of options for creating tasks with reminders, repetitions, tags, notes, files. In addition, it can integrate with Outlook and convert emails to tasks. In the near future – integration with Microsoft's new project management service – Planner, so that you can manage all your tasks in one place. Microsoft To Do now works in the browser on iOS, Android, Windows, and Mac.
Is it a good replacement?
So far, Microsoft To Do is only suitable for personal affairs, household, or work. Writing a plan for a week for work is no problem, making a list of groceries for going to the store is easy, keeping a record of movies to watch is easy. But you can't share the list of products yet, you can't attach a document to a work assignment, just like add a subtask. It is on the Wunderlist and will appear later in the To Do, but no one knows when it will happen. If these functions are important, then you have to wait. The service is perfect for organizing your work and reminding you of household or daily chores.
To Do is available for Android, iPhone, Windows, and browser. In the future, they will add support for iPad and smartwatches Apple Watch and Android Wear. You can transfer your data from Wunderlist and Todoist; you will have to add lists from other services manually.
Lists
When the application starts, the user is greeted with the "My Day" section. This is a to-do list for today. Everyone can work on it in different ways: compose it on the same day or plan using the reminder function. The tab on the left contains custom lists.
New deal
The task is added by clicking the blue circle in the lower right corner – enter the name of the note and it will appear in the list open in the application. Further, the task can be supplemented: select a due date, create a reminder, add a comment or add it to the "My day" section.
Working with lists
So, we filled in the lists. It remains to make a plan for today. It's easier to go through the tabs and, swiping the card with the task from left to right, add it to the "My Day" section. If some task is not needed – delete by swiping from right to left. You are now ready to go. We completed a task – noted it in the application, new cases appeared – added to the list.
Optional: completed tasks can be hidden or remain on the list, but will be crossed out. Unfulfilled cases do not disappear, the application will advise you to postpone them to the next day. A simple built-in assistant is responsible for this, which was placed in the "Offers" tab (light bulb icon). It displays the totals of previous days, overdue tasks, and tasks without a due date, which the application recommends to do today, adding to the "My day" section.
Alternate Softwares