---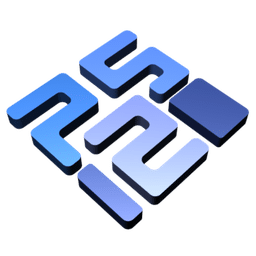 PCSX2 is a great emulator that allows you to play your favorite PlayStation 2 games on your computer. With its ease of use and versatile capabilities, it's worth the try. It provides a great gaming experience while allowing you to save time and money with backward compatibility. The graphics quality is top-notch as it supports up to 4K resolution. Though some games may have flaws in their compatibility, the majority run without issues – just make sure to check before downloading any game. Overall, PCSX2 is great software for those who enjoy PlayStation 2 titles or want to revisit classic console titles from years ago. And if you're still wondering what PCSX2 is – it's an open-source PlayStation 2 emulator that offers gamers the chance to play their favorite PlayStation 2 games on their PC or Mac!
Software details
---
mac / Windows 10 / Windows 11
Software description
---
PCSX2 is an open-source and free Playstation 2 emulator that can be played online via a PC. The purpose of the emulator is to enable users to play all available Playstation 2 games on a PC. As long as you have a computer with a fast processor, you can play super fun games with much better quality than the PS2 game system had. Most people were unaware that an emulator was even available, but it's been around for many years, and only true gamers may have known of its existence. Here is an overview of PCSX2 so you can learn as much as possible about it in case you want to utilize it.
Systems That Support the PCSX2 Emulator and Additional Stats
For those interested in the PCSX2 emulator, a PC must be used. The systems that are supported are:
Additional Stats
Release date: March 23, 2002
Developer/Publisher: PCSX2 Team
Genre: Video game console emulator
Version: 1.6.0
What Are the Benefits of PCSX2?
There are many benefits of PCSX2, and here is a list of some of the many benefits that players can enjoy:
Save-states – this feature enables players to save their games even when the system or emulated game doesn't support this particular feature.
Patching system – patching systems fix compatibility issues after the initial release of a game or software
Virtual and shared memory cards – this is a programming model that allows users to access additional memory if their physical memory isn't available or is full
Custom resolutions and upscaling – this feature enables players to enhance their PC quality for more enjoyable gameplay.
What Are the Pros and Cons of PCSX2?
The PCSX2 emulator has been around for 20 years, about as long as the PS2 itself, which has been plenty of time for people to form opinions. Here is a list of the pros and cons of the PCSX2 emulator app.
You can play your Playstation 2 games in an enhanced manner, with additional benefits
Easy to use
No out of pocket cost, accept for gaming discs and accessories for your computer
The emulator is very stable and encounters very few issues
The cons of PCSX2:
It can be confusing to download and install the app
Users need gaming PCs for the best experience, which can be costly
Games that Can Be Played Via PCSX2
The games that can be played via the PCSX2 app are limited to the gaming discs you're able to obtain. You can purchase used gaming discs just about anywhere, including eBay, flea markets, thriftstores, and even Craigslist. Amazon.com even sells PS2 games, and all of them can be played using the PCSX2 emulator.
Using the PCSX2 APP
To use the PCSX2 App to emulate a PS2 game system, you need to do the following:
Step One: Go to the official site and download the app. There was an original 2002 app, but that was updated in 2022. You will then need to install the app.
Step Two: Obtain either a Playstation 2 system or an emulator (PCSX2).
Step Three: Obtain your favorite Playstation 2 games on disc.
Step Four: Once you've gathered everything, you need to place the disc in the optimal drive of your computer.
Step Five: Your computer will automatically detect your game, which will load. You can then begin playing.
If you aren't sure how to install the PCSX2 app for whatever reason, or you run into some other trouble, simply visit their official website for specific, step-by-step instructions.
Most Popular PS2 Games of All Time
Every game system has its most popular games of all time, and here is a partial list of the most popular games of all time for the PS2:
Final Fantasy X (2001)
Grand Turismo 4 (2004)
Grand Turismo 3: A-Spec (2001)
Kingdom Heart (2002)
Final Fantasy XII (2006)
Tekken 5 (2005)
Metal Gear Solids 2: Sons of Liberty (2001)
Grand Theft Auto III (2001)
As you can see, there is no need to go out to a classic gaming store to purchase a Playstation 2 in order to play these amazing games. As long as you have a PC, you can access all the PS2 games that you know and love, but with more benefits and an enhanced gaming experience. With better effects and a variety of wonderful benefits that weren't available on the PS2 itself, you can't go wrong with the PCSX2 app.
Alternate Softwares