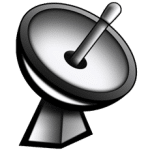 ProgDVB is a great choice for those people who do not have access to Radio or Televisions but want to watch and listen to different channels and stations. It catches live streaming of these channels via satellite and then shows it on the attached devices in good quality of voice and graphics. It is better to have a good internet connection, and the memory of your system should not be filled up too much, to have good results. It is a recommended choice for watching NEWS, TV shows, and movies.
ProgDVB displays the live broadcast of radio stations and TV channels from many countries of the world. This is extremely useful for those who need to view and listen to the broadcast on their computers or mobile phones.
Installation:
The installation of ProgDVB is not a big deal. You can download its free setup file and than then run it for installing. In the installation wizard, you need to select the sources of TV channels, the language software, theme colors and remote control type. There are two versions; one of them takes more memory space and works faster while other one takes deep space but works slower. You, therefore, need to ensure that you are installing the most appropriate version based on your system requirements and capabilities.
Features:
ProgDVB provides live streaming of many channels. In the menu bar, you can see the names of all the available countries. Opening the name of your desired country will show the list of available channels. The streaming runs in full-screen mode so you can see the videos in a better way.
There are three distinguishing features in the software that make it better than many other products. It has the capability of supporting picture in picture, i.e., one channel will run in full screen with volume, and another one will run in smaller sized screen on mute. You can record or schedule recording channel flipping, app closing and streaming through settings.
Supported Devices:
ProgDVB was developed solely for Windows Operating System. It can run on Windows XP, Vista, 7, 8, ten versions. Though it is small in size itself, it needs larger memory space for properly showing the channels on your system. Another necessity is the presence of .NET framework 2.0 or 4.0 on the system on which the software will work. A high-speed network adapter is preferred too.