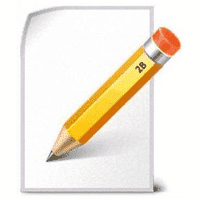 RJ TextEd is a must have software for the programmers. It offers support for the documents of C#, C++, JavaScript, HTML, CSS and many more.
The RJ TextEd has a wide variety of features that allows the user to feel confident in their work and have full control of the content. The features in RJ TextEd that make it stand out are among make paid for applications, but through this software you can have it all for free!
These note worthy features include:
Multi- Select & Editing
Dock-able Panels
Spell Check
Email Support
Convert code between multiple platforms
Simple sorting
CCS and HTML Wizard
Advanced search options
Document mapping
Those are just a few of the features RJ TextEd has to offer and once again IT'S FREE! How much better can it get?
RJ TextEd Is making editing and code folding easier then ever, with FTP and SFTP client with synchronization the options are limitless, and makes for seamless work and effortless management of all your projects. The annotation bar makes for easier inputs and navigation, while Unicode and ANSI code page detection makes for simple checking and takes out all of the guess work. The software does not even use much memory so it is not like some free programs that take up massive amounts of ram, this one actually uses about the same amount as the C++ Editor.
Here we have a software that just about covers every option, short cut and simple design that anyone could hope for. RJ TextEd has a wonderful reputation that is only growing with time. Its useful tools like syntax editor, color picker and charmap make work flow with a simplicity like no one can compare.
Web development has never seen such a plethora of choices in source code edits.
Why settle for anything less when RJ TextEd can offer a beautiful multi-display, showing you each line in almost every text form you can think of. With walk through and preview window, there won't be anything that can slip through the cracks.
From beginner level to a coding pro, this platform offers something for everyone. If your just starting out and need things a little more simplified, there is an option for that and if you need to be able to multitask they can do that too.
The options are never ending.
Diversity & Even more Features!
With the diverse selections, if need be you can even use foreign text and coding, You have the options to set reminders for to do lists so that you never fall behind.
There are also customization options so that your program always feels like your own; the company behind RJ TextEd doesn't require payment of any sort but does ask for donations if you are happy with the software so that they can continue adding to it and building so that other users can enjoy the benefits as well.