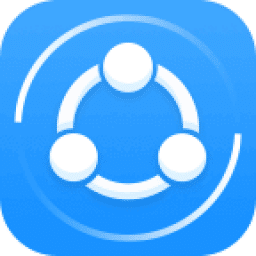 SHAREit is software that allows users to transfer a wide range of files from one device to another and also functions as a media player. These files may include music, videos, photo, apps, documents and so much more. SHAREit is free and compatible with several devices such as PC, smartphones, and tablets. It's very reliable when it comes to speed and quality-delivering, a possible reason why millions of users rely on it. The software uses the Wi-Fi technology to transfer data from one device to the other.
Sharing things with the people around you is one of the common ways to collaborate and connect. Given the rapid changes and development in our technology, people are always finding ways to make its sharing capability easier and faster. With SHAREit, making that sharing tools faster than what is readily available in the market is their goal. Experience high speed transfer of all your files with this app.
SHAREit made it available for free so you do not have to be anxious about increasing your subscription fees. According to technical experts, SHAREit has the capacity to transfer files two hundred times better and faster than Bluetooth. While doing so, the transferred files preserves its quality. You do not have to check the resolution of your recordings or videos after transfer because with SHAREit, it makes sure to not only manage but fulfil your expectations.
SHAREit can transfer and share all types of files. It includes your movies purchased online, personal videos, music playlist, gallery of photos and all other digital content. With SHAREit, you do not have to find other applications to play your music and videos. It has a capable media player that fits your needs. It will not just help you play your videos, but it will also support in organizing all of your contents. With that, you will not be having a hard time in looking for your favorite music and videos. All you need to do is focus on watching and listening. With SHAREit, you can also watch high definition videos online.
This application ensures your entertainment experience is at its highest quality. Afterwards, you can save those contents thus you can watch it offline to prevent you from reaching your internet data limit. As SHAREit continuously updates, you can do so as well. Be updated with the latest videos online. Be fully informed with current events which you should need to know at the heat of the moment. As it supports all formats, you don't have to limit yourself from selecting only compatible music, videos and other files.
As you utilize your SHAREit App, you can discover the latest releases of your favorite music personalities. SHAREit also created different playlists which are readily available for your comfort. Again, it is worth mentioning again that you can access it even if you are online or offline. While listening to your selected music, you can adjust the equalizer to its integrated music player. This is for you to intensify your listening experience. It provides you a different level of heartbeat within you.
With SHAREit, you can discover those wallpapers you are looking for. Download it to your mobile devices, and then share it to your friends, family, and colleagues through your SHAREit application. Imagine the comfort it could bring to the digital people around you. For sure, through SHAREit, you will be appreciated.
SHAREit is smart and secure, at the same time. It will not request any inappropriate permissions and grants from your personal mobile devices. For instance, common access requests of SHAREit is your location which is needed also by your other applications. We all know that this will not ruin your privacy, instead it will help you to reach out to other users who have the closest proximity to you. Thus, SHAREit can provide you much reliable and relevant digital content.