Advertisement
---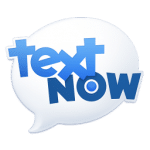 TextNow app allows the user to call or send texts without spending a dime over EDGE, 3G, and Wi-Fi connections. It has now expanded to a mobile virtual network to provide wireless coverage for Smartphones.
Software details
---
Software description
---
What makes the TextNow App stand out from the MVNO crowd is the ad-supported free tier of service. Once you create an account, the app offers a series of numbers to choose from.
Features
Interface
The spacious design of the app makes it feel less cramped. It offers the `TO' field which allows you to key in the number or name from the address book. At the bottom, there is a virtual keyboard and text input area.
Device options
TextNow app supports 14 brands of mobile devices including Moto X, LG Tribute, Galaxy X6, iPhone 6s, and Nexus 5X. While you can use your Smartphone, you should consider the above devices for call quality.
You can use TextNow app with no roaming fees for Wi-Fi connections which means you'll stay connected while traveling the world. You can access the dialer, contact search, call history, and the messenger.