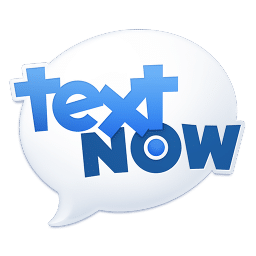 TextNow app allows the user to call or send texts without spending a dime over EDGE, 3G, and Wi-Fi connections. It has now expanded to a mobile virtual network to provide wireless coverage for Smartphones.
In many places throughout the world, the price for even basic cell phone plans is simply outrageous. The TextNow app addresses this problem by providing a simple solution; free texting and calling. That may be hard to believe, but it's true. TextNow is available on all major operating systems including Android, iPhone, Mac OS, and Windows. Before we go into additional plans that are offered by TextNow, let's jump straight to what everyone's excited about.
Once you have installed the TextNow app on your device and created an account you will be able to select a phone number to assign to yourself. These phone numbers are automatically generated to provide area codes that match your location. This will immediately allow you to make unlimited 100% free calls and texts when you are connected to WiFi. It's really that simple. If you are looking for a home phone alternative or are running a business with stationary phones, this is a great solution. You can also continue to use your primary phone number for when you don't have access to WiFi and use the TextNow app to save money when you do have WiFi access. Additional features such as voicemail, group texting, and conference calls are included for free as well!
TextNow goes beyond free WiFi service by providing an additional nationwide network solution. You can buy a SIM activation kit that will provide you with a TextNow enabled SIM card that gives you unlimited nationwide calling and texting by utilizing the Sprint network. In order to provide this service for free, occasional unobtrusive ads will be presented to you when making calls. There is no subscription or billing information required! Another benefit of using the TextNow app is that you can continue texting and calling from any device while keeping everything synchronized. If you can't stand ads, there are premium versions available that remove them.
By paying $9.99 USD a month, you can upgrade to the ad-free version. Not only will this rid all ads, as unlimited photo and video history and voicemail transcription will be included. Let's take a look at the remaining additional add-ons:
2 GB High Speed
Includes the ad-free features
Unlimited 2G speeds after high-speed data used
Data hot spotting
Unlimited High Speed
Includes the ad-free features
Unlimited data with reduced speeds after 23GB per month
Data hot spotting
Instead of ordering a TextNow SIM card, you can alternatively order a TextNow enabled phone that allows you to start using it right out of the box. There are a wide variety of phones available such as the Motorola Moto E4, LG Stylo 4 Plus, and Apple iPhone. All phones come with a one year warranty and free shipping and returns.
Whether you are looking to replace your phone plan altogether or simply supplement it by reducing cost, the TextNow app is a no-brainer. TextNow has 15 million monthly users and currently has 200 million downloads. Try out all of TextNow's free features and see what you're missing out on!