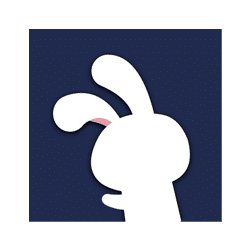 Thanks to the unofficial application store, users are now able to download modified, hacked, and free versions of their favorite Android applications such as the TutuApp.
Although many users turn to the official store to download Android applications to their tablets and smartphones, Google's Play Store isn't the only store from which these downloads available. Over the few last years, we've seen quite a few high-quality alternative stores emerge, each of which is definitely giving the official market of the guys at Mountain View a run for their money. Speaking of which, the TutuApp runs on both Google's mobile operating system and iPhone and iPad, thanks to TutuApp iOS.
More about Unofficial Downloads
Many sensible users may be pondering on the purpose of using an unofficial store when Google Play can offer you everything you need without worrying about downloading APKs from unknown, potentially troublesome sources. In short, this is because there are many applications that simply can't be found in that store, some of which, are clones that imitate and improve the original apps. Alternatively, others are hacked and modified applications, while others still are free tools that would usually come at a price.
What Can Be Downloaded with the TutuApp VIP?
By using this program, users instantly gain access to download the modified versions of  countless popular applications such as the following:
Spotify: Complete with improved features as well as blocked visual and auditive adverts.
WhatsApp: This version has been upgraded to include greater privacy options and loads of expanded functions.
Pokémon GO: This version of the classic augmented reality game includes hacks that can be used without getting banned.
Clash Royale: This hacked version of Supercell's greatest hit comes complete with endless gems and elixir to easily slay your enemies.
Facebook++: A special version of this social network integrates Messenger so that users can save time and space rather than using both applications separately.
Instagram++: This version of this popular social networking app allows users to carry out more actions on the photos belonging to other users and even makes it possible to download videos.
Does it Really Work?
Of course, it does! This app is 100% reliable and is just as efficient as any other app store. Simply explore the categories available, visit the lists of most downloaded or popular applications, or perform a manual search for the app you are seeking. From there, you'll find detailed descriptions of each application, comments left by other users, and photo galleries. Nevertheless, keep in mind that you'll also be downloading the APK files of the corresponding apps and that you'll need to enable the option to install applications from unknown sources. However, once your Android updates to Oreo, the security guidelines of your operating system will change.
And did we forget to mention that the app is available in several different languages?! Before getting the TutuApp download, remember that to be able to use the apps from this alternative store, you'll first have to grant permission to your phone to download APKs from unknown sources.