---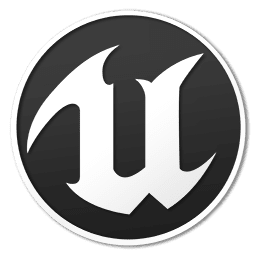 Unreal Engine is a 3D video game development tool that helps game developers create imaginative worlds and mind-blowing graphics. If you are someone interested in developing video games, Unreal Engine is a must have. Not only is it user-friendly, but it also allows the user to perform tasks like simulations, editing, and animations. Unreal Engine has been in the video game industry for over 25 years. They are responsible for developing games to play on platforms like Playstation, XBox, and Windows. The special coding tools employed by Unreal Engine are a very important part of what they do. The software sets them apart from all the rest. 
Software details
---
Software description
---
Programmers and developers regularly debate over which game engine is the best. Here is a list of Unreal Engine's advantages and disadvantages:
Pros –
Free for beginners
There are several places where you can receive assistance from an online community.
The software is incredibly diverse.
Users can create high-quality games from literally nothing
If you are a highly-skilled developer, the language used is easily navigated.
Create super graphics
Cons –
If you lack experience, the C+ programming can be confusing.
Unreal Engine's parent company requires a 5% royalty payment every quarter if sales exceed $3,000.
There can be blueprint problems
Other languages should be explored
How does Unreal Engine Work In Different Industries?
With Unreal Engine, the possibilities are endless. Freedom and flexibility are a valuable asset for a number of industries:
Video Games
Film & Television – Tools are used to integrate storytelling along with ground-breaking visualization
Architecture – With a full spectrum of visualizations, you can create architecture with a few clicks
Automotive & Transportation – Use your own vision to create an engine in realtime.
Broadcast & Live Events – Insert motion graphics, walls, and virtual sets right over the green screen to create mind-blowing showstoppers.
Simulation – This gives real-time information at one click. Imagine building or designing a plane, or seeing critical medical information like brain tumors.
What Are The New Features Of Unreal Engine?
There are several updates that make the software even better:
Leverage fidelity – Get access to realistic experiences with dynamic new features like Lumen
Build bigger and better worlds – Allow the upgraded 5.0 to help you build bigger and better worlds
Artist-friendly animation – Better tools that target great animation and ways to speed up the process
Get faster updates – Get real-time, smooth transitions much easier.
How To Get Unreal Engine?
The course can be downloaded for free. There are other licensing options available to users on the Unreal Engine website. For instance, non-gaming professionals and game development professionals may purchase additional training and customized licenses at a cost.
What Is The Cost Of Unreal Engine?
There is a free version that you can download via the website.
The Unreal Engine software opens up so many possibilities if you are a gaming professional. Whether you are a beginner or more advanced user, the software is friendly enough that you can create amazing and real-time animation in no time. If you are interested in learning more about building 3D images, editing, and more, get the Unreal Engine. Additionally, creators and developers can gain access to a large community of individuals who are more than willing to lend their expertise.