There are a number of reasons why someone might want to use a VPN. One of the most common reasons is to protect their online privacy. With so much data being collected by corporations, governments, and other institutions, it's important to have a way to keep your own information safe.
Another reason people use VPNs is to access content that is blocked in their country. Whether it's because of censorship or geo-restrictions, there are plenty of cases where people can't access certain websites or services due to where they live. A VPN can help get around these restrictions.
Finally, free VPNs can also be used for security purposes. When you connect to a public Wi-Fi network, you put yourself at risk of being hacked. By using a VPN, you can encrypt your traffic and stay safe online.
In this article, we're going to cover the best free VPNs. We'll go into greater detail below; but, here's a quick snapshot of them:
ProtonVPN
PrivadoVPN
TunnelBear
Atlas VPN
Windscribe
Hide.me
ZoogVPN
Hotspot Shield
Let's jump right in!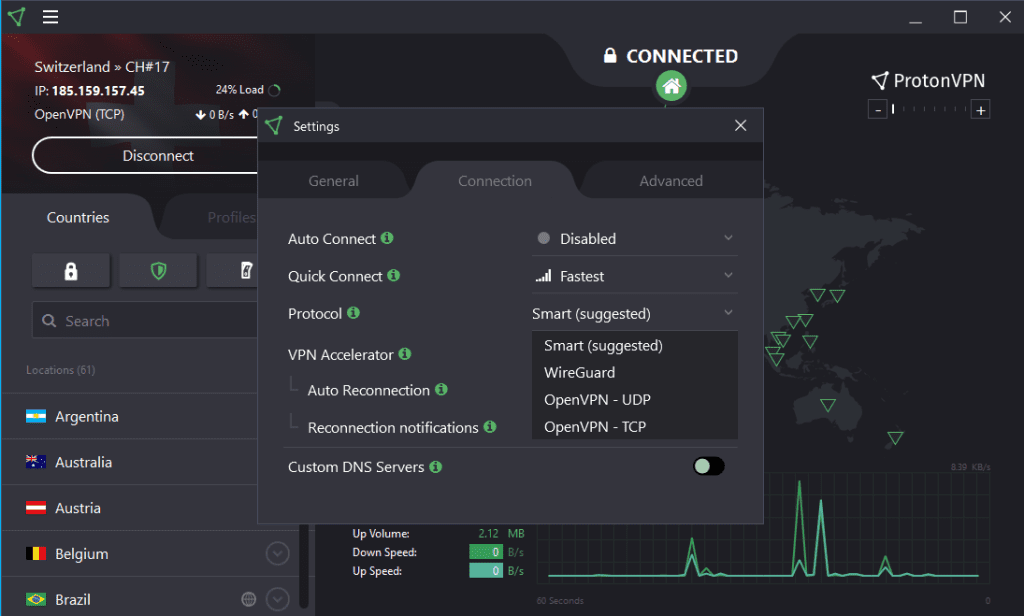 Here are some ProtonVPN fast facts:
Servers in the US, Netherlands, and Japan
VPN speed is medium
One VPN connection
Unlimited data
Only one device at a time
ProtonVPN is a free VPN service that was created by the same team that developed ProtonMail: an email service that is known for its focus on security. If you've ever used ProtonMail and like it, you should like ProtonVPN also. Case in point: The same management team that leads ProtonMail leads ProtonVPN as well.
ProtonVPN is headquartered in Geneva, Switzerland, which is known for its strong privacy laws. The company has a strict no-logs policy (even with the free version), meaning that it doesn't keep records of its users' activities.
ProtonVPN offers a number of features that make it a great option for those looking for a free VPN. First, it has servers in dozens of countries around the world. This means that you can unblock content from anywhere in the world. Second, ProtonVPN uses military grade encryption to keep your data safe. And third, the service offers a variety of security features, such as a kill switch and DNS leak protection.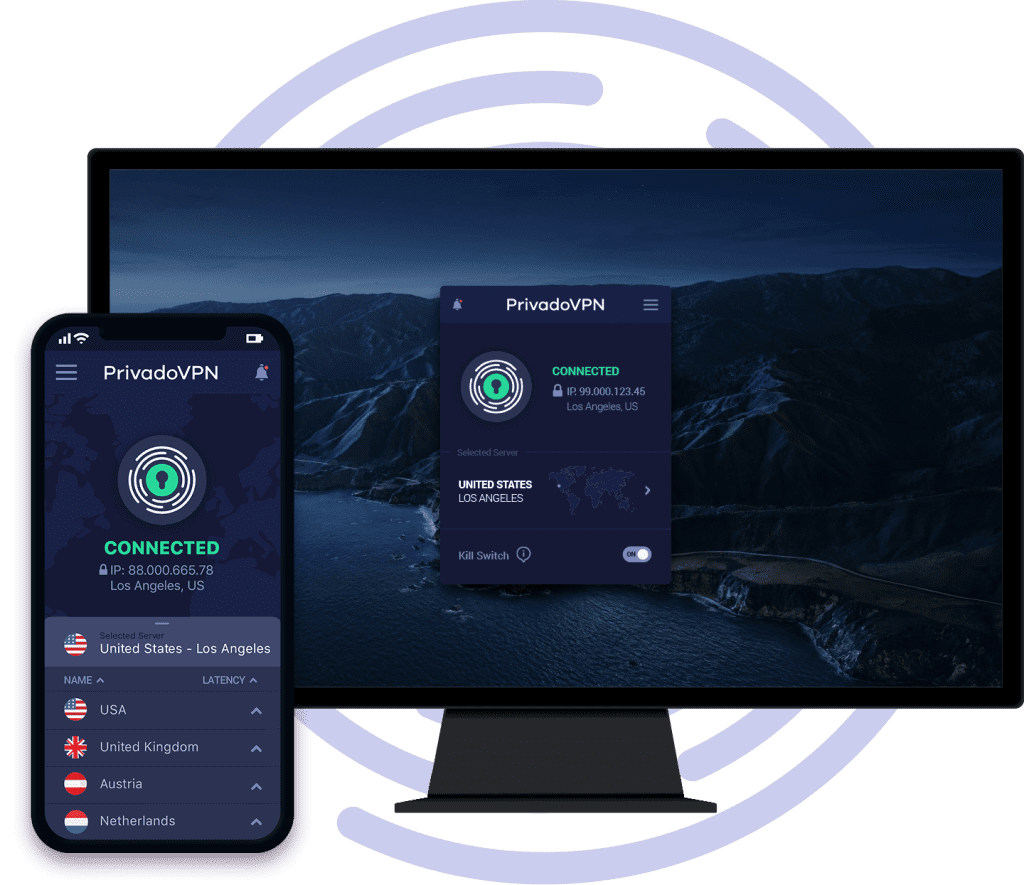 Here are some PrivadoVPN fast facts:
Every 30 days you get 10 gigs of data
Will not throttle your speed
Has both IKEv2 and Wireguard protocols
Can stream Netflix and others
PrivadoVPN has free servers in three times as many countries as ProtonVPN. The countries are:
USA
Canada
UK
Germany
France
Mexico
Netherlands
Brazil
Switzerland
Having more server locations is great. This is because the further away this server is from your location, the longer it will take for the information to reach you. This is why it is important to have an internet server close to your location. A local server will provide you with a much faster connection, which is essential for activities such as streaming video or playing online games.
In addition, a local server will be better able to handle high volumes of traffic, ensuring that everyone in your area can enjoy a fast and reliable internet connection. Therefore, if you want to maximize your internet speed and reliability, it is important to choose an ISP that provides service from a nearby server.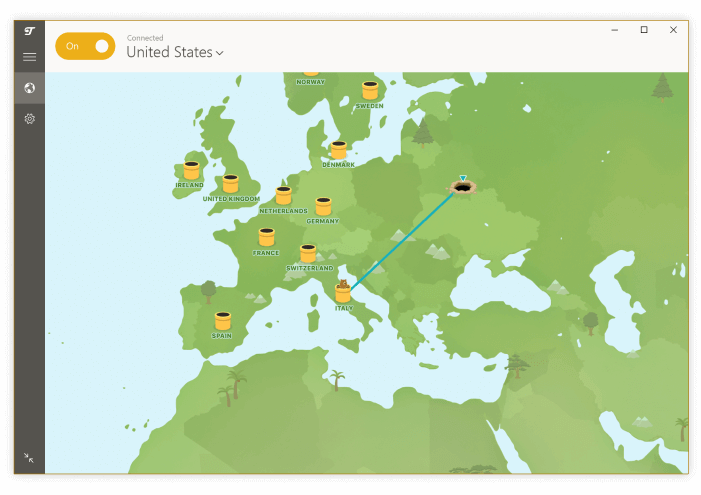 TunnelBear
Here are some TunnelBear fast facts:
175,000 5-star reviews
500MB of data per month
5 connections at a time
AES 256-Bit encryption
With the advent of the internet, it's never been easier to find a service that suits your needs. Whether you're looking for a new doctor, a dog-sitting service, or a plumber, a simple online search will give you a long list of options to choose from. With so many choices available, it can be tempting to just pick the first service you come across. However, it's important to take the time to read reviews and compare ratings before making a decision.
Highly-rated services, like TunnelBear, are usually more reliable and provide better value for money. In addition, customers who take the time to write positive reviews are usually more likely to be satisfied with the quality of the service they received. So, if you're looking for a top-notch service provider, be sure to check the ratings before making your final decision.
As mentioned earlier, TunnelBear boasts a whopping 175,000 5-star reviews. And there must be a reason for that! Check out TunnelBear to find out why people love it.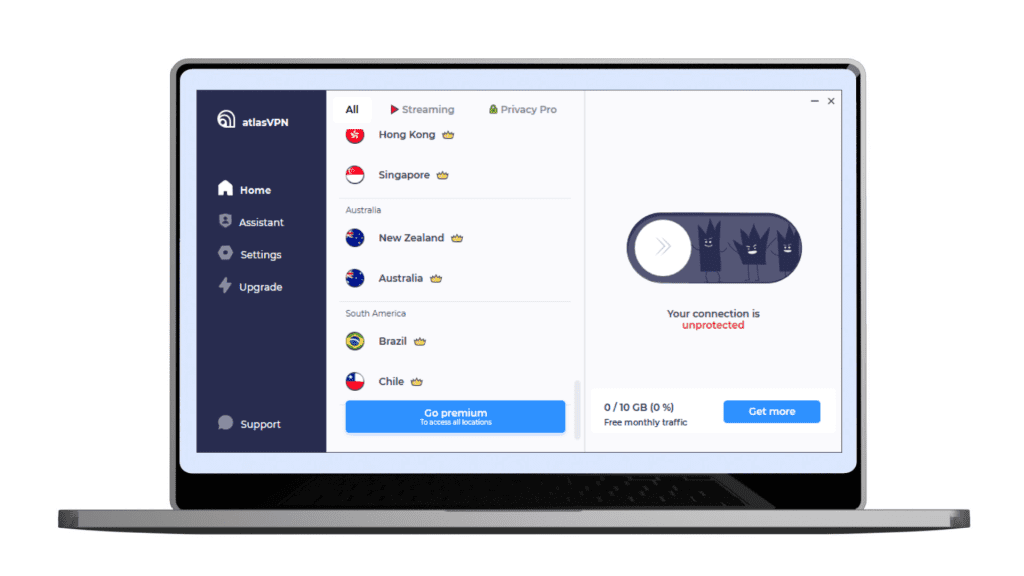 Here are some Atlas VPN fast facts:
2 servers in the US and one in The Netherlands
Disney+ works
Fast with no speed limits
10GB monthly
In today's world, fast internet access is more important than ever. With so much of our lives taking place online, from work and school to shopping and entertainment, a slow connection can be a real hindrance. A fast internet connection can make all the difference when it comes to getting things done efficiently and staying connected with loved ones.
Fast internet speeds also allow us to take advantage of streaming services and other online resources that require a lot of data to function properly. So, if you're looking for a way to improve your quality of life, investing in a high-speed internet connection is a great place to start.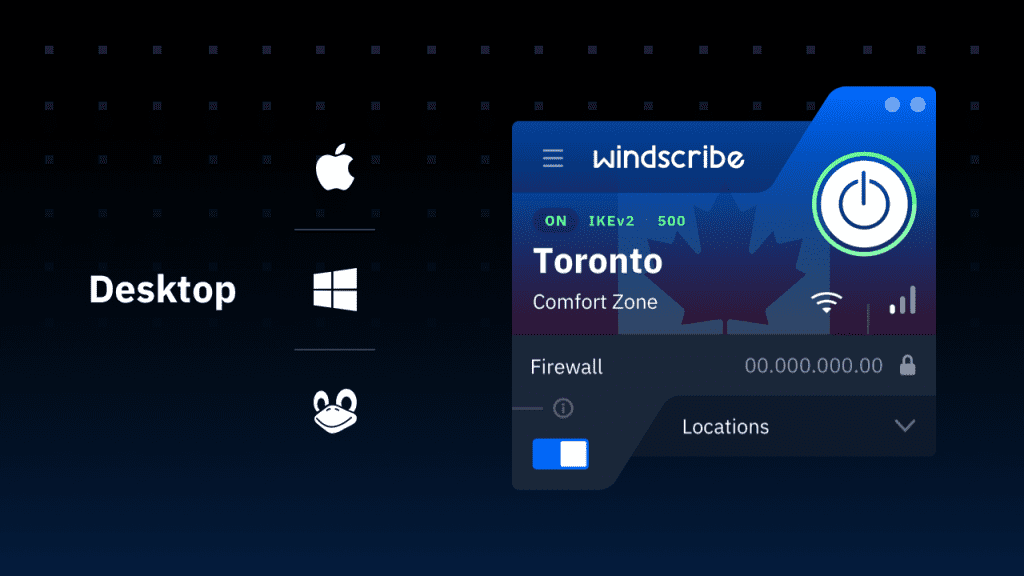 Here are some Windscribe fast facts:
Servers in 11 countries
Access to Netflix
Unlimited connections
10GB data monthly
AES 256-Bit encryption
The ability to connect multiple devices to the internet has become increasingly important in recent years. With the proliferation of smartphones, laptops, and other internet-enabled devices, it is now possible to stay connected no matter where you are. This has a number of benefits.
First, it allows people to stay in touch with family and friends who are located far away. Second, it gives people access to a wealth of information that they can use for work or school. Finally, it provides a way for people to entertain themselves when they are bored or have some free time. In short, the ability to connect multiple devices to the internet is extremely convenient and can greatly improve your quality of life.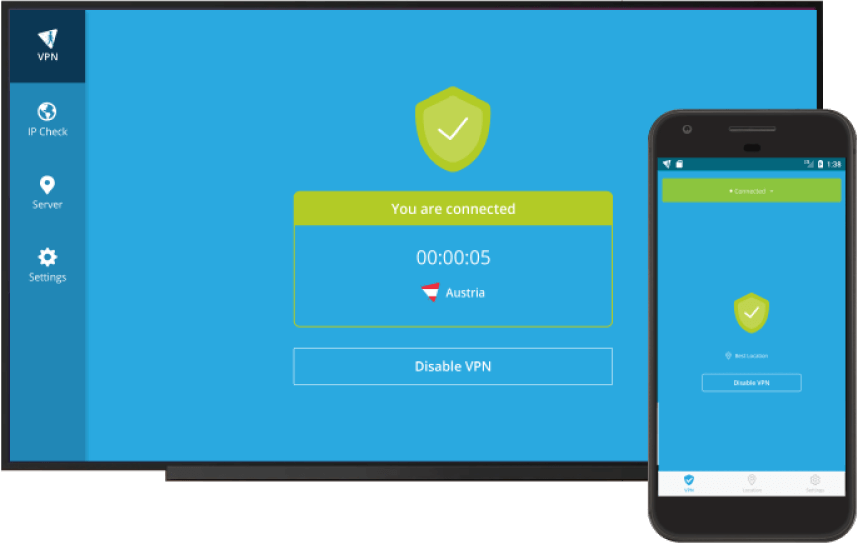 Hide.me
Here are some Hide.me fast facts:
1 connection at a time
10GB data monthly
5 server locations around the world
Torrents are allowed
When it comes to downloading large files, torrents are often the best option. Unlike traditional file-sharing methods, torrents provide a more efficient way to transfer data. By breaking a file into small pieces and distributing it across multiple users, torrents can dramatically reduce the amount of time it takes to download a large file.
Torrents are often faster and more reliable than other file-sharing methods, particularly when dealing with high-resolution video or audio files. As a result, torrents have become increasingly popular in recent years, and are likely to continue to grow in popularity in the future.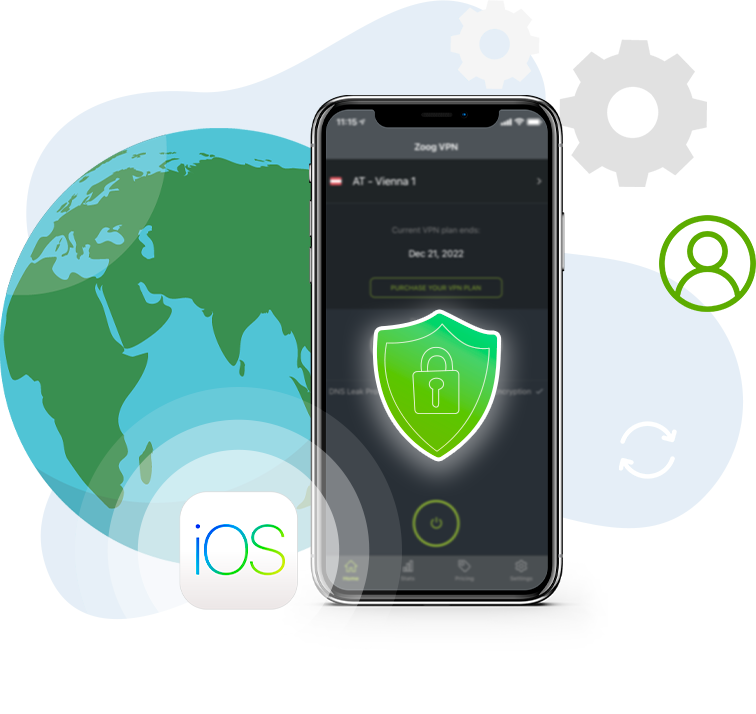 ZoogVPN
Here are some ZoogVPN fast facts:
Limited P2P & torrenting
1 device
10GB monthly data
128-bit encryption
Zero logs
Both IKEv2 and OpenVPN protocols
When it comes to data security, encryption is essential. By scrambling data into an unreadable format, encryption helps to protect information from being accessed by unauthorized individuals. There are a variety of different encryption protocols available, each with its own strengths and weaknesses. As a result, it is important to be able to choose the right protocol for the task at hand. By having the ability to select from multiple encryption protocols, individuals and organizations can ensure that their data is properly protected.
Let's compare and contrast the two encryption protocols that ZoogVPN provides for free.
The two most popular encryption protocols used in VPNs today are IKEv2 and OpenVPN. Both protocols offer a high level of security, but they differ in terms of speed and compatibility. IKEv2 is generally faster than OpenVPN, but it is not compatible with as many devices. OpenVPN, on the other hand, is slower but can be used on a wider range of devices. When choosing a VPN protocol, it is important to consider your needs in terms of speed and compatibility. If you need a fast connection, IKEv2 may be the better choice. However, if you need to connect to a device that does not support IKEv2, you will need to use OpenVPN.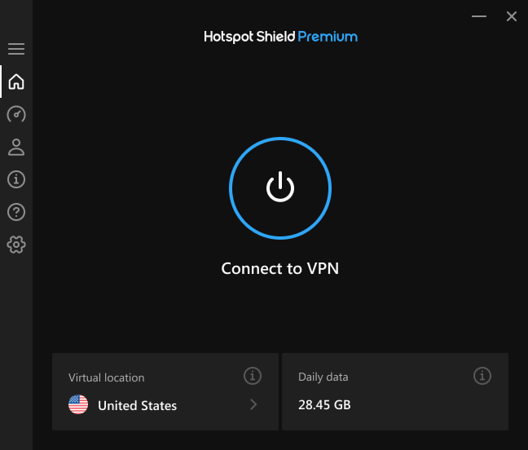 Here are some Hotspot Shield fast facts:
Up to 2 Mbps connection speed
Useful Chrome extension
500MB daily data limit
Numerous VPN protocols
One of Hotspot Shield's best features is how much data you get with the free plan. You get around 15GB per month (500MB/day), depending on how many days there are in the month.
When it comes to data plans, more is definitely better. Today, we use our devices for everything from streaming music and movies to video chatting and GPS directions. And as our dependence on data-hungry apps continues to grow, so too does the need for higher data limits. Here are just a few of the benefits of having a high data limit:
First, you'll have to worry about exceeding your data limit with Hotspot Shield. Most other free VPN plans give you 10GB or less.
Second, you'll be able to take full advantage of all your devices have to offer. With so much data allowance, you can stream more video and download large files without worry.
And finally, you'll enjoy peace of mind knowing that you have plenty of data to last you through the month. No more anxiety-inducing mid-month check-ins to see how much data you have left. Instead, you can relax and enjoy using your devices without worry if you have Hotspot Shield.
Benefits of Testing and Sampling Numerous VPNs
There are many different VPN providers available, each with its own strengths and weaknesses. As such, it is important to consider what you need from a VPN before choosing one. However, trying out different VPNs can also be beneficial in itself.
By using different VPNs, you can get a better understanding of how they work and what features are most important to you. In addition, trying different VPNs can help you find the best deal for your needs. With so many options available, taking the time to try different VPNs is a worthwhile investment. If you sample numerous VPNs, you'll be able to find which one:
Is most accessible to you
Has the right features for you
Includes your target data limit
Provides your encryption preference
Is best for your device (mobile vs desktop)
Free Vs. Premium VPN
A free VPN works just as well as a premium VPN because both provide the same essential features: a secure connection and protection from online threats. A VPN—free or premium—encrypts your internet traffic, making it difficult for hackers to intercept your data. In addition, a VPN hides your IP address, making it difficult for advertisers and other third parties to track your online activity. However, there are some differences between free and premium VPNs. Premium VPNs typically offer more servers, more features, and faster speeds. For most people, a free VPN will be just as effective as a premium version.