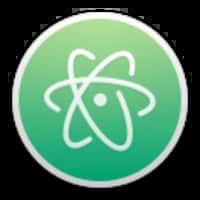 Atom, the efficient text editor of the 21st Century. Not just a free to use open-source, but it can meet your needs by updating it. Try Atom today to experience greatness.
Atom software has become a prominent software over time among technology enthusiasts. The creation of this software is the year 2014 by GitHub. Over the years, Atom has become a versatile and customizable software for developing and editing codes.
Its growing popularity among developers is due to its flexibility and ease of use. One of the notable features of this software is that it is an open-source software. Thus, its source is free and the public can use it without restriction. This feature is endearing as it fosters collaborative environment. The collaborative environment allows the tech society to contribute to its improvement. The collaborative nature of the software is instrumental in the software adapting to the specific needs of tech community.
Moreover, Atom software stands out as a cross-platform software. This means that it offers support for operating systems like Linux, MacOS and Windows. Additionally, Atom helps developers in writing codes with minimal mistakes at a faster rate due to its smart autocompletion feature. As if that is not enough, this tool provides an up-to-date theming and customization features.
Developers normally personalize the editor's appearance with the view suiting their appearance of choice. This feature is appealing as it helps create a more comfortable and visually soothing coding niche. Lastly, the open-source feature of the software proves vital as the software is constantly improving. The improvements are from updates and contribution from its tech rich community.
In conclusion, Atom software is a revolutionary tool for the developers' community. This is because of its ability to offer a community-driven platform. Also, it is a customizable as well as flexible and versatile tool. Therefore, this software will continue being a vital asset for the developers' community.