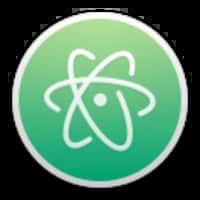 The Atom text editor can also be a note-taking tool due to its adaptability. The company made Atom an open source, enabling others to improve.
GitHub built the open-source text editor Atom with the user in mind. It's free for everyone to use, from complete programming newbies to seasoned pros. Even someone with no prior coding knowledge will have no trouble picking up and using this method. GitHub's Atom is a free, open-source text and code editor.
You may easily and quickly tailor Atom to your needs and preferences by installing various packages and themes developed by the editor's user community. Any level of developer experience is welcome, from novice to expert. Atom can use as a simple text editor, or more advanced packages can download from the developer community to turn it into a full-fledged note-taking app.
User Friendly
The fact that anyone can pick up and start using Atom on their PC is one of the user-friendly features of this text editor. There are no unconventional shortcut keys or UI elements to become familiar with. In just a few short minutes, you can show them the ropes and give them the freedom to explore the application's plugin ecosystem and find the features that they find most useful on their own.
Creating Files
The first thing you'll notice is the app's ability to let you set up folders in which to keep your notes. To create a new document to record your thoughts, locate the "new file" option in the app's main menu and select it. The Atom text editor can learn quickly. Put as much text on it as you like.
Given that GitHub built this software, it's not unexpected that the editor has the feel of an IDE for coding. Programmers and other IT pros are, thus, the ideal target audience for Atom. After writing it in the text editor, you can save your note to your computer. To achieve this, select the new file option from the top-left menu bar and then look for the save or save as button in the same area.