---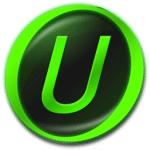 IObit Uninstaller Download
Get rid of all unwanted programs and apps in your computer with the IObit Uninstaller software developed by IObit Inc. This software is compatible with all Windows Os versions and can perform a thorough clean up of unwanted and even malicious files in the computer.
Software details
---
Windows 10 / Windows 7 / Windows 8
Software description
---
IObit Uninstaller is a software application for Microsoft devices made by the Microsoft company. This software application works as a way to allow you to remove programs and plugins. It comes in both the free version that has limited capabilities and the paid for version that give users full access to all of its capabilities.
IObit Uninstaller is a safe and secure application that has no viruses or malware when downloaded in either the free version or the paid for version. It allows you to delete the documents, plugins, and programs that you no longer need or use anymore. It is ideal for freeing up space on your Microsoft devices
IObit Uninstaller can be used on Microsoft laptop computers and desktop computers. It is simple and easy to use for people of all ages. This software makes it easy to delete programs, documents, and plugins off the devices you use everyday. Both the paid for and free versions are capable of deleting what you need deleted.