Advertisement
---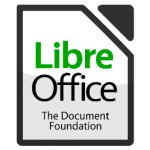 LibreOffice is an open source office suite that acts as a free alternative for MS Office. It's a comprehensive set of tools that give you the opportunity to unleash your creativity. You can work on documents, diagrams, spreadsheets, and databases. It possesses a user-friendly interface and offers support for import and export functions so you can easily work on different projects. Aside from the desktop software, you can also use its online version. This product is offered by The Document Foundation and is available in 115 languages. If you're familiar with Office products, learning this tool is a piece of cake.
Software details
---
mac / Windows 10 / Windows 7 / Windows 8
Software description
---
Want to enhance your productivity and creativity all the while experiencing the evolution of writing software? Want to make a change in free, modern, and open standard content with a large, friendly user-based community? LibreOffice is the successor to OpenOffice (also known as OpenOffice.org) and boasts new and exciting features and benefits for every project or upcoming business owners. Some such options include
Stronger word processing
Multiple Templates
Massively strong and interactive friendly community
Benefits for the big booming business or the little promising upstart
Professional or casual capabilities for everyday needs.
You can do all this and more, with several applications that you use quickly and easily to fulfill all your needs. The best part is it's completely free and already used by millions around the world. LibreOffice is a professional or casual program all based on your needs; documents are available all ranging from a simple letter or a class project, to that technical presentation you need to present to your boss on Monday all armed with charts and diagrams to represent you're a master of your field. Maximum efficiency with all formats for any documents you would ever need such as Excel .xls, Publisher, Microsoft word .doc, and PowerPoint .ppt. If this isn't enough for you, you can customize your experience by downloading features and templates from dedicated websites partnered with LibreOffice.
Now, if your new to content creating software, this may all seem technical and overwhelming.
But rest assured, LibreOffice is a user friendly system with a fantastic support system and community-driven project that is a nonprofit organization which was developed by users just like you who believe in free sharing of creative and professional work in a simple and unrestrictive way. It's designed to be simple and easy to make any workday into a fun project that can be shared freely and easily.
If your already an established or even, a small business just starting up, you're in luck as businesses using LibreOffice have endless opportunities for long-term support versions that add valuable services from our ecosystem partners. The Document Foundation is also a non-profit organization designed to be the entity behind LibreOffice and offers an extensive Certification Program. These professionals provide valuable services that grow the LibreOffice ecosystem. With a codebase and feature set that is strong and professional for supporting open standards, you can receive long term support options as well as maximum compatibility from any of our certified partners.
Interested in being more then just a content creator through LibreOffice? You can get involved in this world-wide friendly community with as little as ten to twenty minutes of your time. It's a free and open source software that anyone has access to, to be able to study, improve and enhance a program with hundreds of contributors all lovingly attributing to make LibreOffice the number one source for anyone's content creations and you can too.
We even participate in many events all around the world. Meet up with other users, developers and supporters just like you to see only a small portion of the reality of how this community based organization strives to bring together a strong, supportive community to make this already high quality and friendly system even better then it already is.
Any way you look at it, LibreOffice is the right choice for any project, business venture or passion of your dreams. Whether you want to regain control over your data or avoid vendor lock in for your business or even just write your next best-selling novel, we offer many different features and support systems with a wide variety of templates for your everyday needs
Alternate Softwares