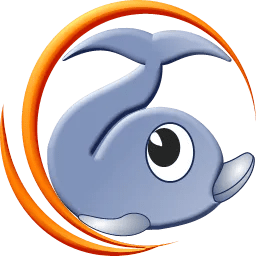 RapidTyping is a free typing software that helps improve your typing speed and accuracy. It provides customized lessons, drills, tests , and games for all levels of typists – from beginners to experts.
RapidTyping includes an interactive keyboard with highlighting keys which makes it easy to help visualize the finger placement. RapidTyping also has a video tutorial feature, which shows users how to learn different techniques to type faster and more accurately. Its user-friendly interface lets you easily navigate various modes such as Speed Test & Custom tabs..
The game mode provides entertainment by offering several realistic on-screen objects ,including cars and enemies. These objects who track down movements within the allocated time frames ,leaving no excuse . It allows players unlock achievements that come with each level.
Insightful Typewise Mode
The first feature of RapidTyping is the insightful Typewise mode which helps users focus on developing touch typing technique. It increases their overall comfort level when using the computer keyboard. This system thoroughly analyses each user's keystrokes, allowing them to identify weak areas for improvement.
They can invest more effort in those areas during practice sessions or daily use of the computers. This appraising report highlights correct usage frequency scores generated from a combination of words per minute (WPM).This calculation analysis combines with personalized helping tips for targeted improvement strategies. The suggestion depends on individual user levels determined during testing or assessment drills.
Customizable Tutorials
The second attractive aspect would be how RapidTyping integrates games into its tutorial syllabus with customizable tutorials .It contains both lessons plans and exercises based on dozens (more than 50+) arcade games embedded within the programmer. Such as aliens shooter style games where players have limited time frames (also adjustable via settings).
The commands like "up arrow left space enter" in order complete objectives successfully making learning sessions. The availability of these simple but amusing activities helps link together the concepts learned through classroom instruction. It keeps students engaged within this kind environment .The crucial part is that kids tend to lose attention faster if UI is not interesting & kept fresh constantly.